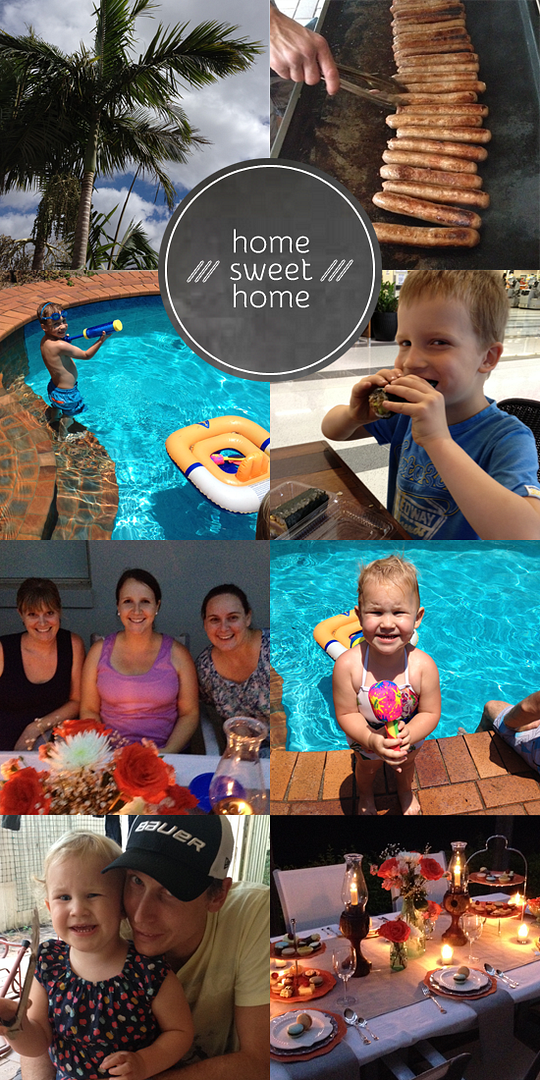 Even well-laid plans often don't turn out. This post was meant to be up on Monday, but hey, life happens, sisters' have babies early and we roll with it!
But…we're here! We arrived home a couple of weeks ago now. I'm still feeling like I'm in a bit of holiday mode living with family while things shake out. Our earthly possessions are still sailing the high seas and work is slowly happening for Dave, but we are enjoying this sunshine, all the familiar products in the supermarket once again, as well as catching up with friends. If I'm honest, this move has been a little overwhelming, but it is good!
I'm still hankering to head to the beach…can you believe we haven't had the chance to go yet? Oh I missed it!
I share lots of everyday life on Instragram (
@polkadotprints
) if you want to follow along!
P.S I've also re-opened my shop just in the nick of time for Christmas. You'll notice a whole lot of new stuff in stock, I'll share more tomorrow as well as a special discount just for you! See you then!
Images // Top to Bottom, L-R // Palm trees in the front yard | Snags on the barbie | Pool time | Sushi was the top request from this guy | Gorgeous friends | Happy pool babe | Loving playing outside | A beautiful welcome home from my bestie xo