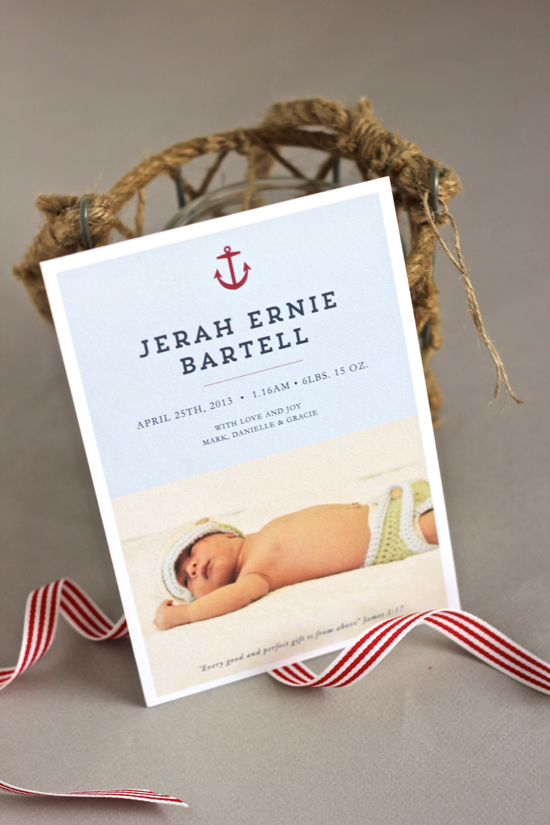 I recently designed this
nautical birth announcement
for some friends who had a little boy. They nearly didn't get birth announcments done because they didn't want them to be too feminine. I considered it a success when this little guys dad was won over!
You might not be able to see in the photos, but I printed these on a really lush matte card stock. And I have now added
printing as an add-on option
for any of my designs. It's been so inspiring to get back to my graphic design & printing roots!
A huge thanks to Danielle for allowing me to share her little man with you all xo