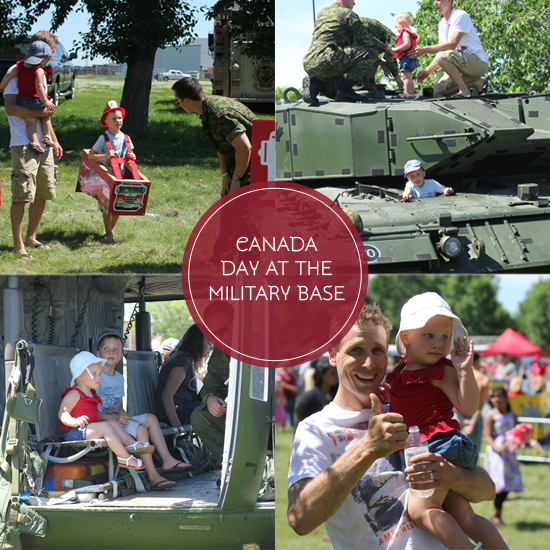 So, Canada Day, feels like forever ago (a mere week & a half!) We had a great day spent out at the Military base for their community street party. There was a heap of stuff that was free; popcorn, bouncy castles, nerf wars etc. But one of the highlights was being able to sit in, pilot & crawl through a real army helicopter & tank. A boys' heaven! Our friends with us said it beats the crowds and expense of the big city parades and events, hands down. A perfect afternoon for the fam, I say! We would definitely recommend it for next year.
It's been all action on the home front of late with summer holidays, lots of new things I need to photograph for the shop, and designs waiting to be finalised. Can't wait for some more design time in the next few days!
P.S. Check out
these desserts Life is a Party made
with my free
Canada Day printables
- delish! Thanks for sharing with me Dannyelle!