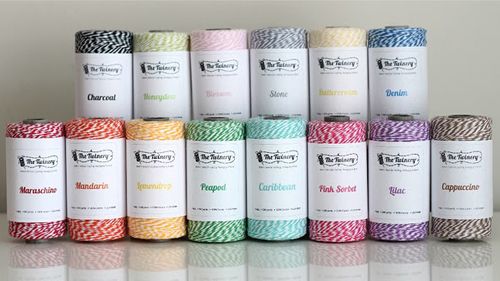 The Twinery
are celebrating their first birthday with lots of fun and games at the moment. Check out all the talented arty ladies from our Twinery design team on the
blog
.
I wanted to do a little something here in Australia for you and so all the
twine spools in my store
are on sale! Only while stocks last (doesn't that sound like a TV commercial?! :) I use this stuff all the time for parties, presents, crafts and...well anything really! It's great to have on hand and comes in gorgeous colours!
(grey, buttercream and denim are not yet available in Australia)

Happy Shopping!
{P.S. Sale is on the whole spool price only. Per metre twine is the regular price.}