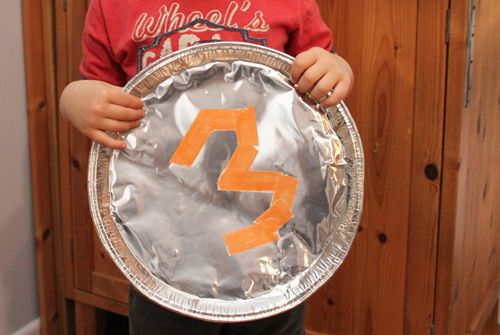 Levi turned 3 on the weekend, we awoke to a worried "there are bayoons in my room"...but once he learned that we put them there for his birthday...
Do you remember being this excited for your birthday?! Oh boy! Let me just say for the record,
the balloons
were a hit!
I used Levi's love of the weekly rubbish truck visit as the inspiration for a simple theme for his birthday. Wrapping his presents in newspaper, and theming a family dinner around rubbish, with newspapers, recycling & tin foil. We had "junk food" for mains finished with strawberries (requested) and the much wished for rubbish truck cake (decorated by one pretty clever daddy!).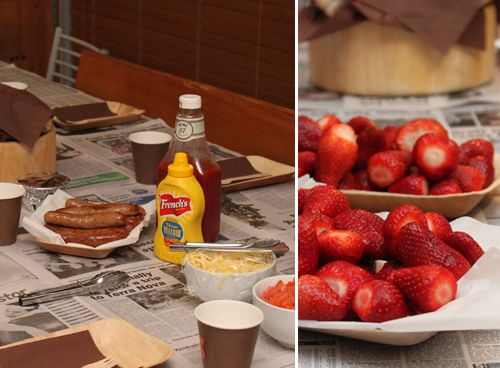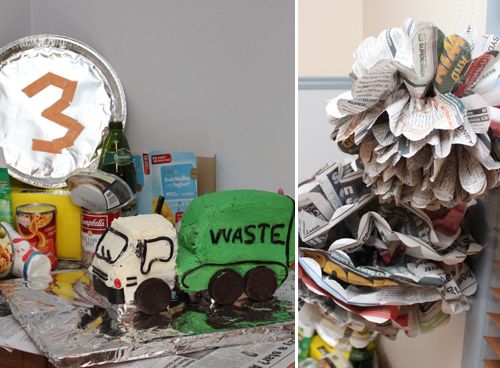 Along with the newspaper table cloth, bamboo plates and wooden cutlery I put together, local wonder woman Daneve from
Ah-Tissue
, created some custom newspaper pom-poms for the night, they looked amazing. It all came together in a fun, junky kind of way! It was such a fun theme to pull together and I think Levi might have
just
had a little more fun than me!
Happy Birthday my boisterous boy!
Suppliers:
Newspaper Pom-Pom's
|
Wooden Cutlery
|
Enjoy! Stamp
|