When I went home in November, I was travelling on my own with two kids - a 4yr old and 10mth old (I know, crazy!!) Given the happy results from our travel packs last year, I knew I
needed
to make some for this return trip.
They really are a great way to grease the wheels when you plonk down next to a stranger and have two small children hanging off you! "Happy 15hrs stuck in this confined space with us!!"
This version was a simple Kraft envelope with a sticker on the front, and note inside (different for each leg of the journey). Then I popped in a couple of chocolates to add to the sweetness!
If you would like to make your own packs you can download the free stickers & blank notes here.
I got the kids to give the packs to the air stewards in our section of the plane, and to the people in surrounding seats. I did about 20 for each direction, but did have some left over, so maybe I'd do a few less next time.
Both the kids were fantastic, I couldn't have asked for a better trip, especially being on my own. Strangers and airlines truly are so helpful when you have young children. So, so thankful!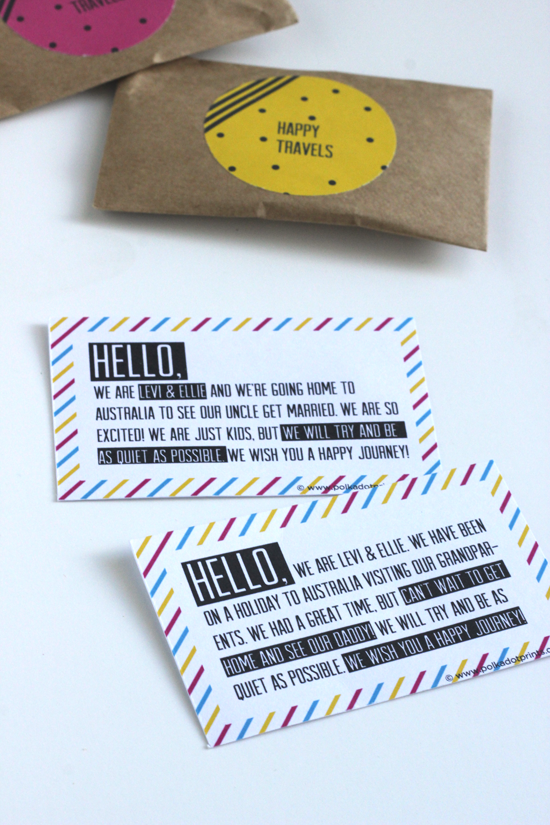 Images // Jordan - Polkadot Prints