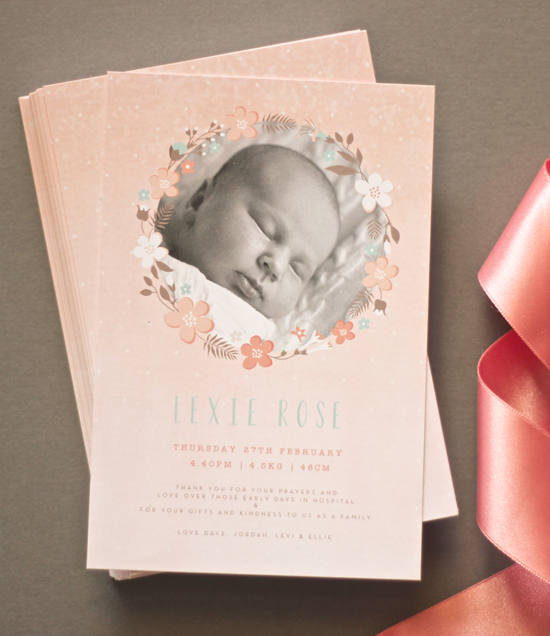 I designed Lexie's birth announcement many months ago now, and I am still handing out to friends and family. So slack, but this is real life!
I think if I'd waited to have professional photos taken etc, then they'd still be in the making, so I guess I'm thankful for that, and better late than never right?!
I can't believe she is 5 months old already! If you follow me on
Instagram
you can see how big and chubby she's getting. Such a fun age! She even had her first taste of real food today...(mummy detail!). This three kids thing has been a juggling act, but I'm loving that we're getting into a better groove now. Yay.
How is your world & life juggle at the moment? I hope you have a wonderful weekend enjoying your own friends and family.
Birth Announcement available to purchase & personalise in my shop here