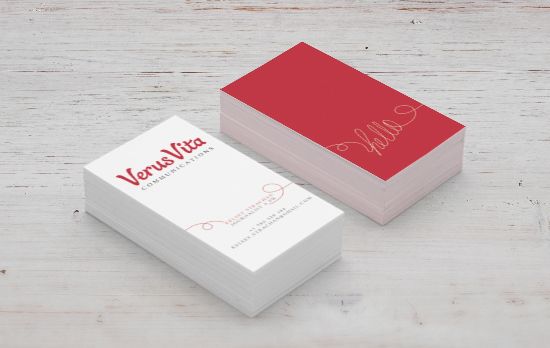 I designed this logo for a client/friend of mine in Canada. She is a freelance journalist and PR consultant. She had a strong sense of what she wanted, more of a word mark than an image. After a couple of concepts she settled on this vibrant and friendly red version. I really like how it turned out.
Even though we live in a digital age, with all my logo clients I include a business card design. So I added some hand illustrated elements to get the conversation going! : )
I think it's nice to get the logo off the screen and have something tangible at the end of the day. Don't you?
I would love to help you create a professional look & brand for your business. Shoot me an
email
and we can talk about what you have in mind. I look forward to hearing from you!