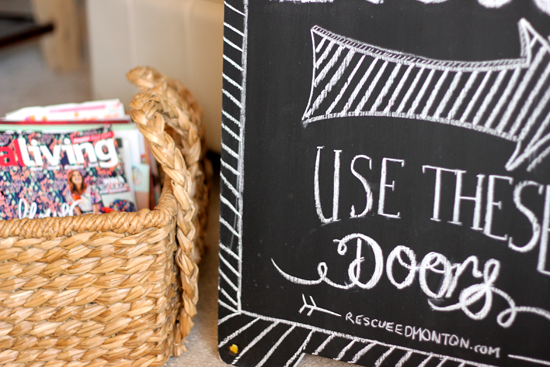 I believe so much in the young adults of our world. I have a real passion for the potential that lies within them, challenge them to grab life with both hands and just give things ago in their journey of finding their unique bent and purpose in life. Such an exciting stage of life for most.
I was involved in a
regular event
for this age group last year, and when things were starting up again this year given our family move & new addition I decided it wasn't the time to keep it up. However, I was asked to design a sign for their events. The design brief was a "chalkboard sign that was you would find in 'hipster' cafe"...hmmm. I'd never done anything like this before, but I did happen to have a half used can of chalkboard paint on hand. So with a warning that this was new territory for me as a designer, it was all on!
I wasn't sure how to seal it given it would be positioned outdoors (thank you
instagram
friends for your suggestions). I still don't know what the best solution is, but I learned that water based sealers are not friendly with chalk (duh!) I had to go over the washed out letters. But even with that last minute devestating hiccup, I was really pleased.
I know it's nothing like
this girls
amazing work, but I was pretty happy with the final outcome. It's given me a little hand-lettering bug, and now I want to chalk everything!