It's not long till Fathers Day! Here in Canada, it's celebrated in June, so I thought I'd share what we did for Dave a few months back.
The way to a man's heart is, as we all know, food! So we made a box of some of Dave's favourite things to give him from the kids. Donut holes, snacks and some of his fave flavoured tea's from
this
aptly named shop!
Maybe these labels will come in handy at your place too. Whether it's a little something in addition to a gift, or you could amp it up and make it a complete gift on it's own.
You can download the free PDF file right here.
(Print fry box onto cardstock & decals onto label paper to create adhesive stickers)
Happy Fathers day dudes out there!
P.S You can find past Fathers Day freebies, here, here & here.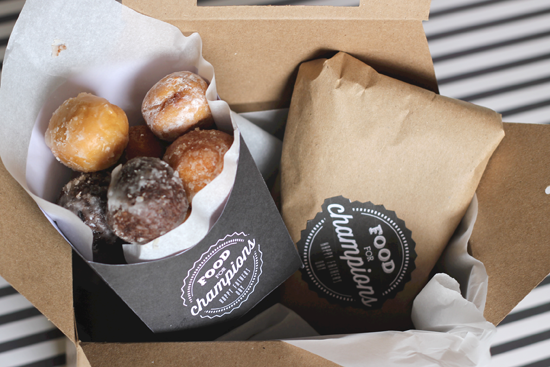 Images & artwork copyright to Polkadot Prints