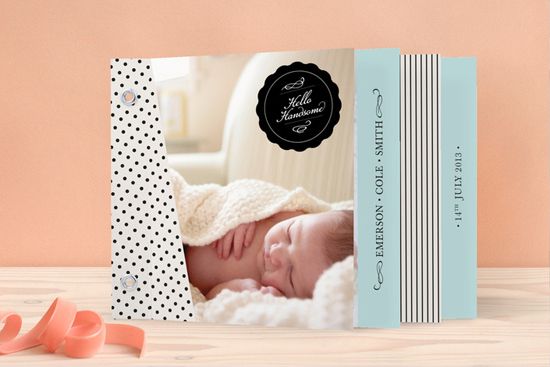 Hooray!! I won!!! Thank you to all who voted for my
Minted Minibook designs
. I can now proudly say I have one for sale!
I have to be honest it's pretty stiff competition and has taken a couple of different competitions to finally get one on the board, but I'm so thrilled.
You can find it
here
. And don't forget to check out all the other
Minibooks
. I think they're a great idea for share a bit more info and few more photos than a regular birth announcement!
P.S I have a couple of
invitation designs & party decor
ready for your vote if you're able. (Click on each design and give me a five (hint, hint!) I will give you a huge virtual hug and an enthusiastic "Thanks so much!"