My
sister
, her husband and twin one year olds, just left us after spending two weeks holiday over here in Canada. It was sad to see them leave, we had such a great time of playing tourist, mixed with a whole lot of nothing/everyday chit chat and laughs. It's funny how when you show someone around your city, you suddenly you realise how much you know. I found myself answering the questions that just a year ago I was asking someone else. It felt good and made me feel like this place is a bit more familiar and like home.
A highlight of their time here was heading to the Banff area. We had only driven through the rockies before on our way to BC, so it was nice to stay, relax and take a look around. Seriously this is a beautiful part of the country! If those majestic mountains don't turn your eyes heaven-ward, I don't know what will. A creative & majestic God exists for sure! You can never get the full grandeur of the view until you see it first hand, it seriously takes your breathe away.
We stayed in Canmore at
this fine place
. Who were very accommodating given we had four children under four (three in cots) with us. First time hot tubbing outdoors too...woo!
We visited the town, drove up to
Lake Louise
, visited the famous Banff Springs hotel, rode the
Sulphur mountain gondola
, had a delicious meal
here
, and wandered down main street of both Canmore & Banff. So quaint and pretty.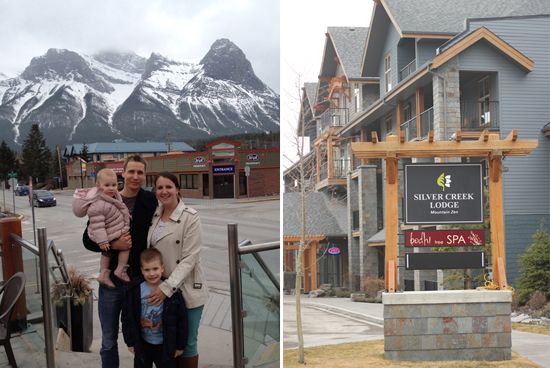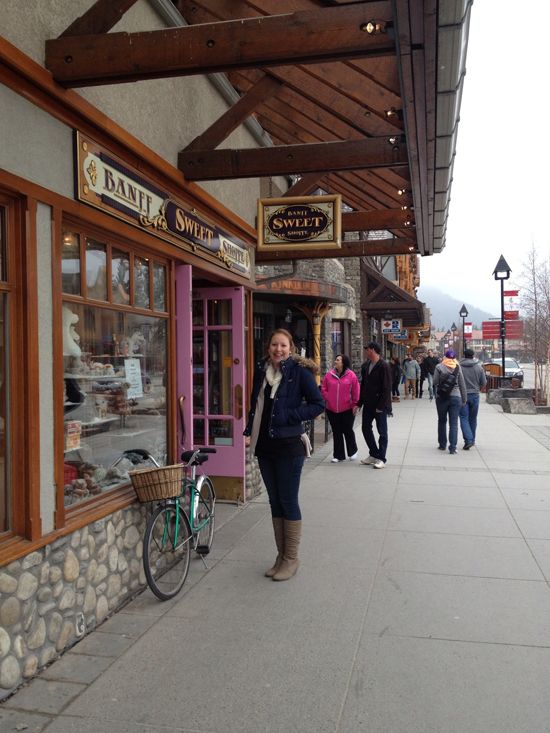 We were told we had to visit the Sweet shoppe in Banff, which we obligingly did. (Say hello to my sister above - miss you already Salem!)
I follow Dajana from All things lovely blog on instagram, and she had
written a post
about what to do in the area, it's worth a read. She recommended this place called
Beavertails
. I didn't really know what it was about, but boy oh boy, they were good. Below is a maple & skor topped pastry but Dave had the apple and cinnamon version and it was da bomb! I had beavertail envy! Just another reason we need to return so I can have one to myself!
I can't wait to head back to this area. I have officially added it to my 'happy places' list, and can't wait to check it out in a different season. C'mon summer! Have to you been to the rockies before? What are some of your "must do's"?
P.S. I had to include the last photo at Lake Louise; it makes me laugh everytime I look at it. And before you pay out my parenting, the photo makes it look a lot more dangerous than it was....Ellie was very safe!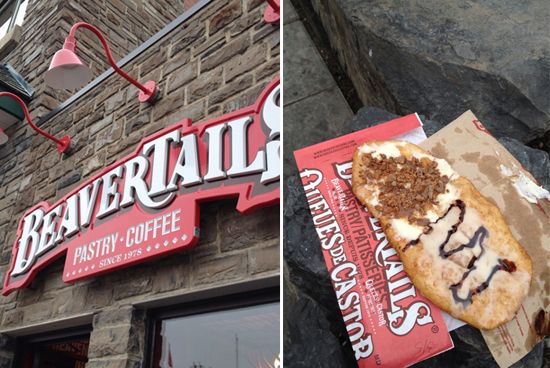 Images // Copyright Polkadot Prints