Thank you so much for your lovely notes from last week. We could have had a pool party with those of you in the same boat as me. Sick kids are a real downer, eh! We are thankfully all back to good health now though. So grateful.
Finally, I'm sharing some photos from Ellie's first birthday party, last month. We invited a bunch of new friends from nearby and hired out the social room in our building. And celebrated our first year with this little lady!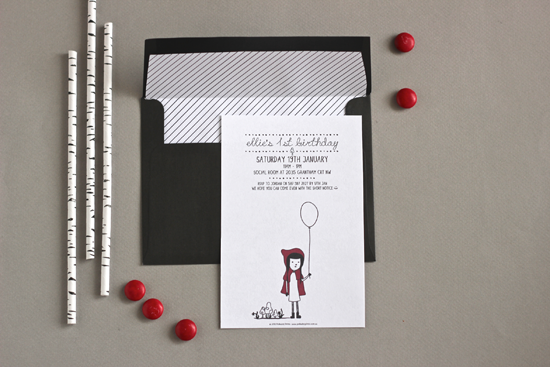 You might remember the
invites and stationery
I designed. I designed the little boxes which were used for holding the different lollies for decorating graham cracker 'gingerbread' houses. I love packaging design, so these little boxes were my favourite detail. I had all the kids do this as they arrived to get everyone in the party mood (and hopped up on sugar at the get-go!)
The 'gingerbread' house decorating was followed by pizza, cake & dessert. It wasn't over the top like
parties of past
, but it was special. One of the best (and cheapest things) was a coffee table covered with kraft paper that kids could draw on with stencils & pencils/textas throughout the morning. Winner!
Other than that it was just some colour co-ordinated streamers, flowers & baking cups and it was a theme. Simple.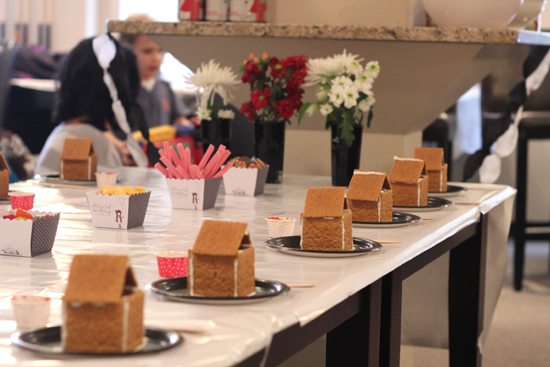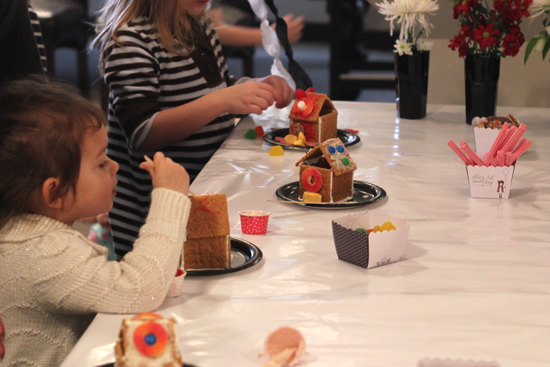 I had lots of fun baking and designing a few special things for the day.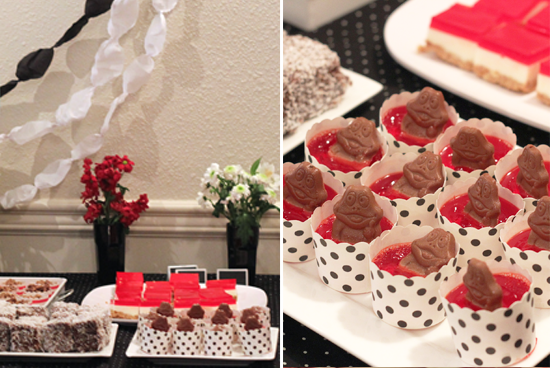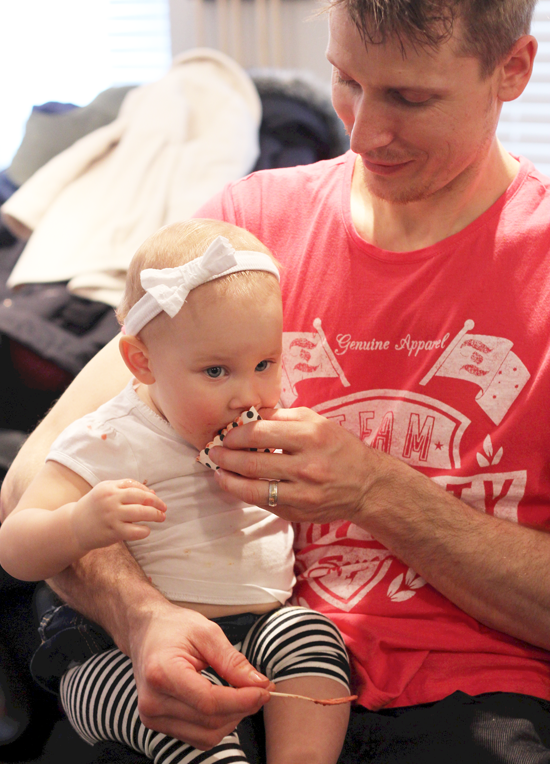 Ellie was more overwhelmed than anything, but she enjoyed her first piece of cake and balloons! I'd say a success! I also made some favour boxes that I'll share with you tomorrow : )
Happy birthday our little Ellie, your giggle, your dimples, your waddle-y walk, your placidness all make us smile. We're glad you're ours - we love you so much!