It's birthday week at our house this week. We have two birthdays in the next 7 days and a party on the weekend for a certain little girl as she celebrates turning one! Woohoo! I can't believe she is one. I know everyone says that. But I feel like with all this moving around this year, the months have just blurred together.
I know you like to see polished finished projects here, but surely you want to know that I don't have all my ducks in a row all the time right? :) (
she hopes!!)
I started taking monthly photos of Ellie like any
good blogger does
, but realised soon enough that I'd forget, be like two weeks late, Dave wasn't around to entertain her, or not have her in a decent outfit when I did remember, and so I just called it quits. So close...and yet so far! So...here's her almost monthly photos...
But these are the best of what was sometimes a tricky shoot - So hard to stay awake...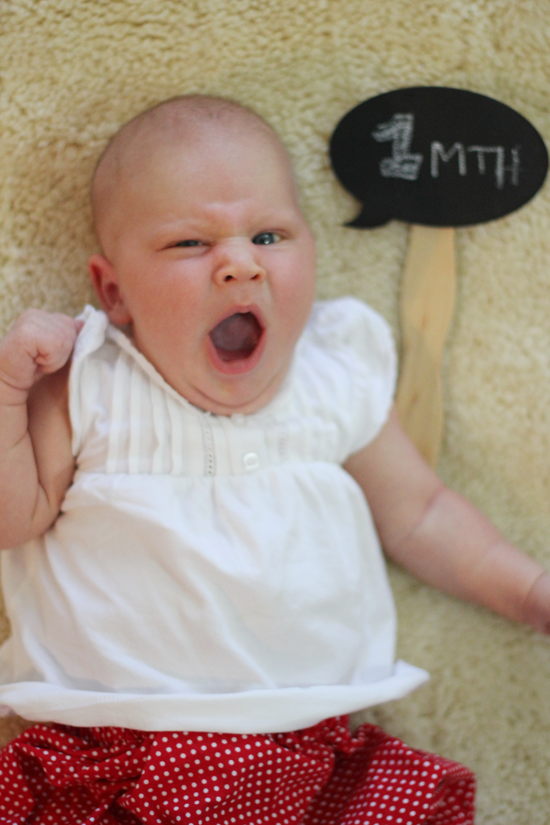 So hard to concentrate when Daddy is so funny!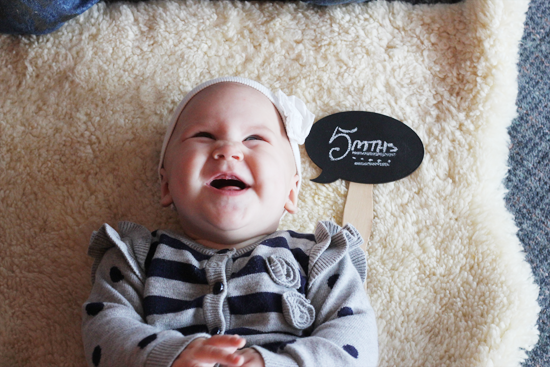 Lying still is so 5mths...
Happy birthday out gorgeous little girl! xo