Well, I'm back! A little late to the party, but I've so enjoyed taking extra time off at the end of what seems to have been a mammoth year. I've had some time to really step back, read, think and develop a new plan for the new year. But more on that later this week...first a Christmas re-cap...
All was definitely calm, but not much brightness for our first Christmas here in Canada. My sister was here with a friend, which was so nice to have some family around. Unfortunately, we were all struck down with an awful flu and ended the day in the ER with a baby with suspected dehydration. Thankfully she wasn't, and we returned home to our quiet Christmas day...and couch.
So while we had laid grand Christmas plans, they sadly didn't come to fruition. But, the memory will remain. Our first Christmas here stuck on our backs sniffling and coughing all day...ahhhh tis' the season! : )
How did you celebrate on Christmas day? I hope it was a little more exciting than us!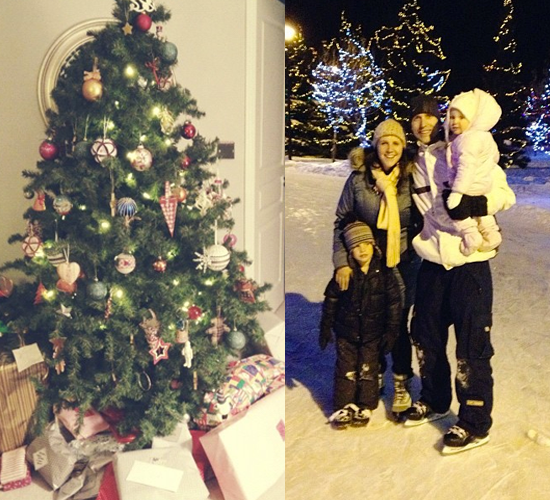 Images // Our tree ready and waiting & ice skating at Spruce Grove in the Christmas lead-up - so pretty!