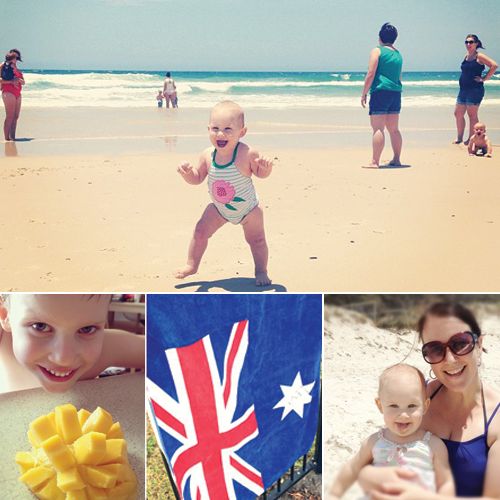 Well, we're home! We jam-packed heaps into our time back home in Australia. So much so that I think with the addition of jetlag, it's taken a bit longer than normal to get back into the swing of things back here in Canada.
The main purpose of the trip was for my brothers' wedding to his lovely bride. A sunny day by the bay was the perfect setting for one beautiful & relaxing day! Gorgeous couple eh?
It was so refreshing to shirk the heavy coats of this Canadian winter and galavant around in dresses, and a sleeve-less wardrobe!
Our days were filled with family get togethers, hanging with friends, lots of sun, and all our favourite foods, oudoor eating, ice cream & sushi just how we like it.
I visited with Daneve of Ah Tissue, and Linda from Bubble & Sweet which is always fun to chat party things. We visited our home church who had an amazing larger than life tree centre stage for a Christmas series. So much fun and so little time.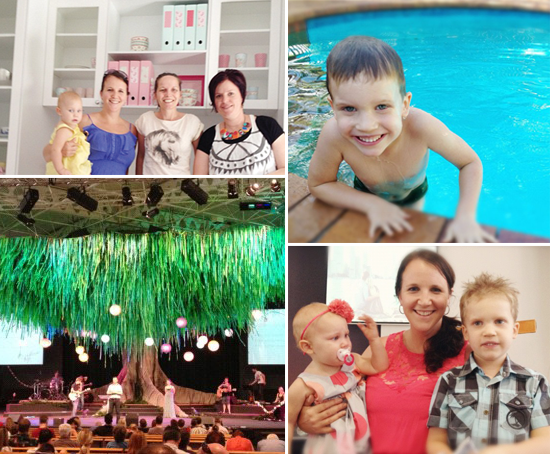 We've hit the ground running now that we are home. Only 7 days until Christmas...yikes, need to get my wrapping on! Yeeha Christmas!