Are you ready race fans?! These are
the invitations
I designed for Levi's birthday
recently
. While we didn't do a huge party, (we had just moved and had visitors staying), we were still catching up for dinner with friends to celebrate his special day. He's at an age we he really 'gets' what birthdays are all about and that a party is a big deal. So I wanted to still do some cute invitations to hand out.
I added a little bit of dimension by rounding one of the corners of the
invite
with a corner punch. (I even had a keen little helper do that part!)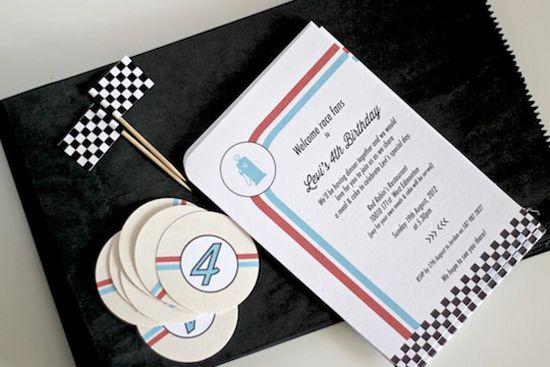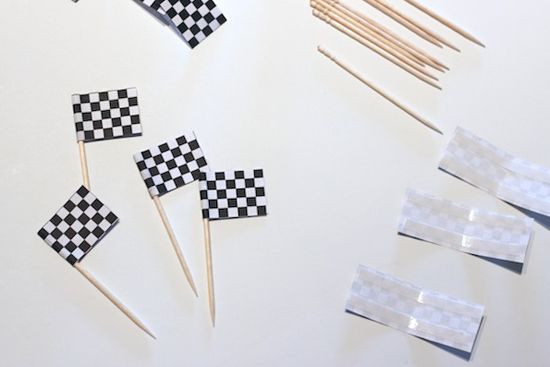 Then, with the invites being hand-delivered, it meant I could add a few details to the outside of the envelope. Firstly I made some flags with black & white checkered paper folded over toothpicks (free digital paper with the
invitation purchase
).
Sticking them to front of the 'envelope' aka paper bag. Then covered the sticks with a party dot. I think they turned out pretty cute! And there were no prizes for guessing the theme when our guests got their invitation.
I saw
this invitation
too today. I really love a tactile well thought out invite. It makes me feel better knowing I'm not the only invitation geek out there!
Images // Copyright to Jordan of Polkadot Prints