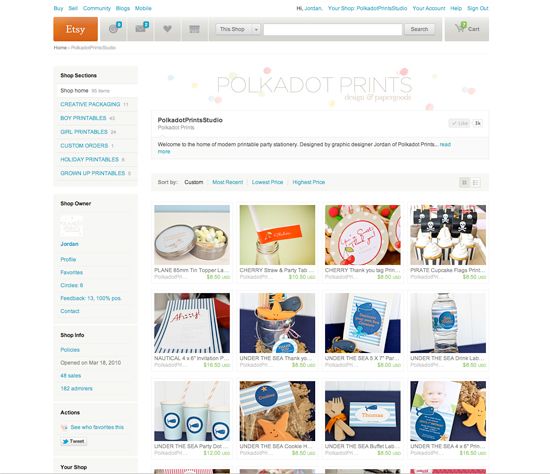 Hey friends! Thanks so much for
your feedback
on Etsy last week. I made my decision, finally, and have got
Etsy
up and running. I wanted to let you know you can now purchase all my current collections over there for the next couple of months while we go through the moving process. In a couple of weeks I'll pull all the 'shipped' items (ie. scoops, lollipop sticks etc), so if you are wanting these things, pop your order through in the next week to make sure you get them on time!
And please let me know if you have any questions at all!
I'm checking out today for a long weekend - my last hoorah at a women's conference with some friends down in Sydney, can't wait! What are you up to? I hope you have a good one! Jordan xo
Polkadot Prints on Etsy here.