I hope you had a lovely weekend! We made our
annual
gingerbread house over the weekend. A family affair.
I used the template from
Adriano Zumbo's
whacky gingerbread house of
Masterchef
fame.
We tiled the roof with homemade freckles as per his instructions and then with the "help" of a three year old, we just stuck lollies all over the sides.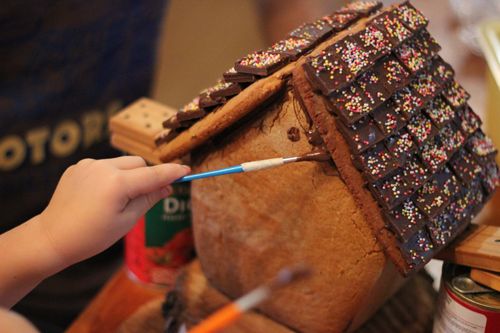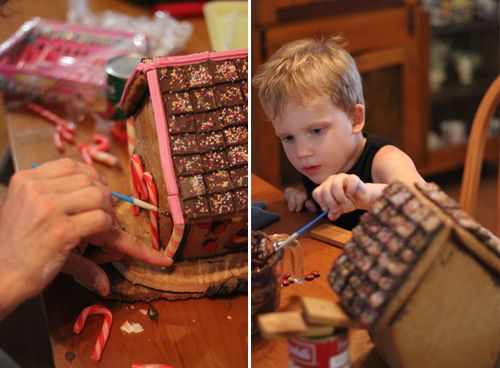 I don't see Adriano selling it in his patisserie, but it's built with a whole lotta love!