I wanted to start a new little series around here where I can share with you all my 'happy places'. I have a few shops, cafe's and activities, that make me plain ole' happy and make me feel like I'm living the best life possible. I often leave with my creativity boosted and busting with fun ideas. I truly feel blessed to live in a free country with many so many 'happy' opportunities.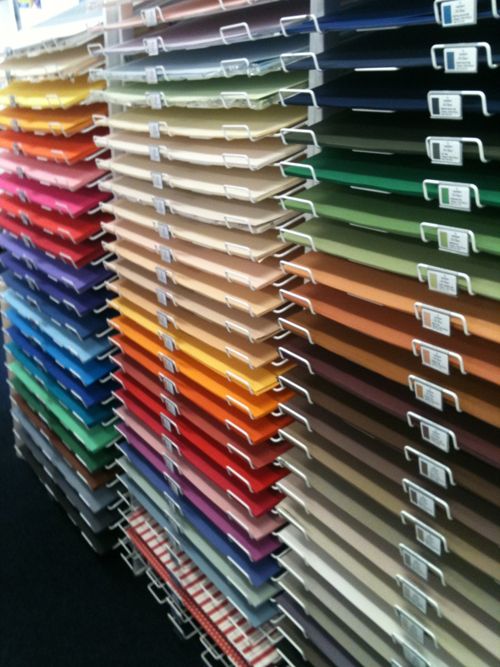 Today's 'Happy Place' is the ever-inspiring art store. I regularly pop into
Riot
, but yesterday I was at a routine Dr's appointment which just happens to be down the road from an
Eckersley's
. I hadn't been into one since I finished my design degree...quite a while! I got so inspired by the colours, paper, tools and gadgets for art and craft...there was a rainbow of colour at every turn!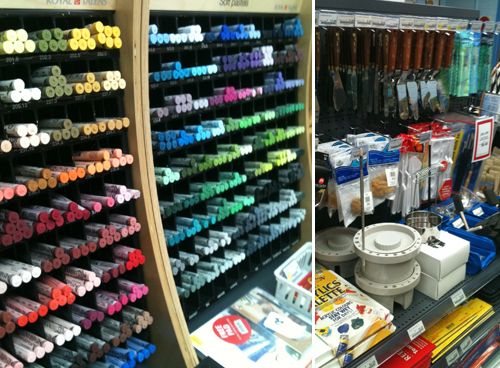 I picked up some watercolour supplies. (I've seen lots of fun things with watercolour lately and I'm ready to give it a whirl on an upcoming project.) I even had Levi with me, and he was gold! (Didn't touch much at all :) He loved the paper, paints and he was quite taken with the life-sized human sketching model!
I'll share some more of my fave places in the weeks to come, but I'd love to know what some of your happy places are!
{Images:: taken on my iPhone with permission}