I have ice cream on my mind this week after designing some 'summer' props for a photo shoot yesterday. It's gotten me in the mood for summer, and has inspired a new printable item to share with you later this week. (Oh, so fun!)
But in the meantime, you might recognise a 'chocolate on a stick' fetish I seem to have developed (see
here
&
here
). And it reminded me of these little guys from when I put together the
Father's Day crate
of goodies.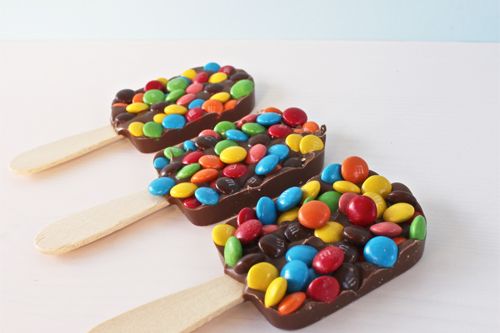 While not really 'Father-y' I had to pop a couple of these little chocolate ice creams in my shopping basket when I found them at the lolly shop - too cute to ignore. Levi gave them a taste-run after I took some photos to share. Definitely no taste complaints!
Hmmm, now how to personalise and colour co-ordinate something like this....my mind never turns off!
Chocolates from Candy Time.