"Hello my name is Jordan and I'm a carnival lover"...And carnivals don't get much bigger than our state's
'Ekka'
that's on at the moment.
I hadn't been in a few years and we really wanted to take Levi as it was his first time.
So, after an Ekka drought, there are a few things I learnt about our annual show...
1. Catching the train to the Ekka and back is an event in itself to a three year old
2. The 'old school' exhibits are still the best as ever - the woodchop, baby animal nursery, stunt drivers, and baking & cake judging!
3. I should have been putting money away for months to pay for all the over-priced games and food!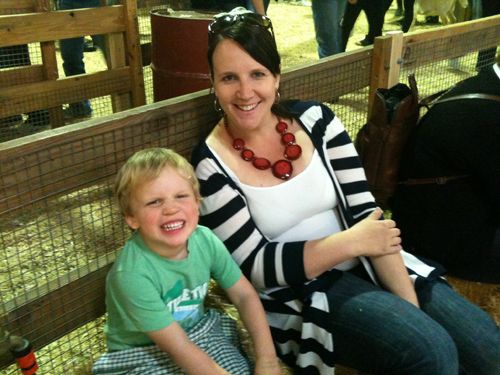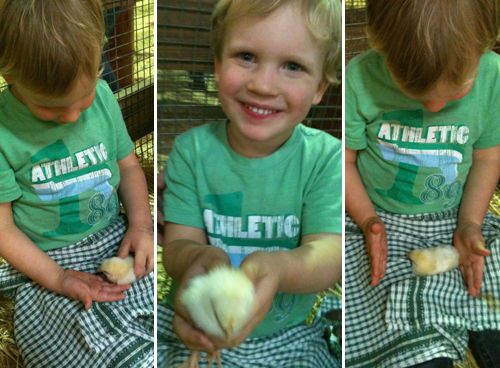 4. Saying "Gentle"to a child holding a baby chick is a waste of breath. (Thank you Lord it didn't die on me...that would have been a memory-maker!)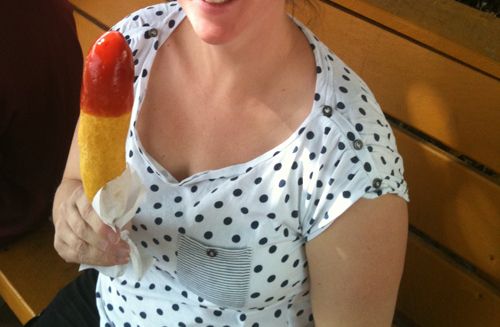 5. The reality of eating a Dagwood dog is not as good as the memory of eating a Dagwood dog
6. Choc dipped strawberries are always as good as you remember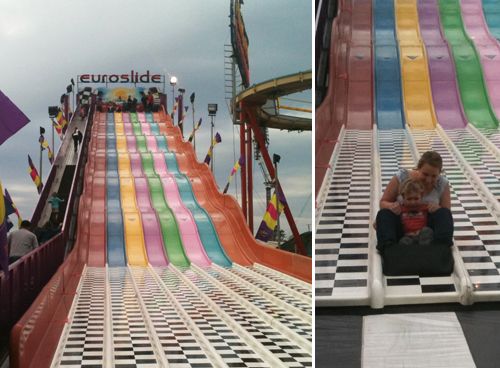 7. Don't take your child on a ginormous slide after they wake up from a nap, it's hard to recover from that.
8. Showbag pavillion = human sandwich
but finally...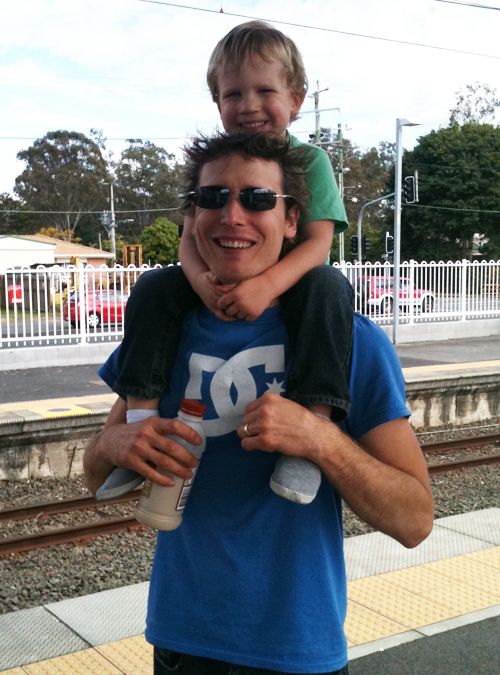 9. No matter how old you are there is nothing quite like fireworks to end a great day!
Hooray for family fun! Do you have an annual show in your city? What's your favourite part?
{Images from my iPhone}