Dad's are notoriously hard to buy presents for. Agreed? I don't know the official stats, but there is a high percentage of dads that will be getting a gift card this year for father's day. Super easy; they can trot off and buy something they've had their eye on.
Often, these said gift cards, get pop into an envelope and handed to the father of the moment over breakfast in bed or lunch. So here's a little freebie to make that card just a little more special - a gift card pocket. Comes as a printable file for you to print, cut and fold, and with some space to include your own personal message.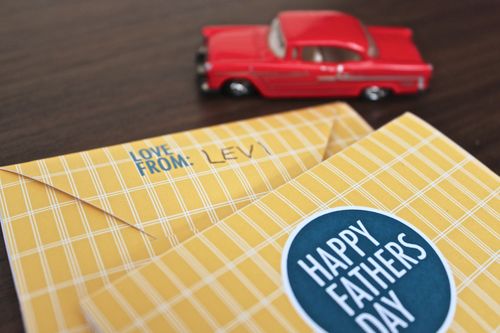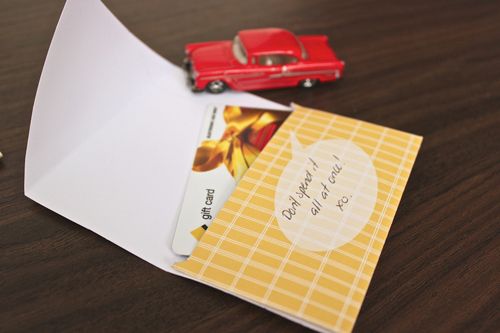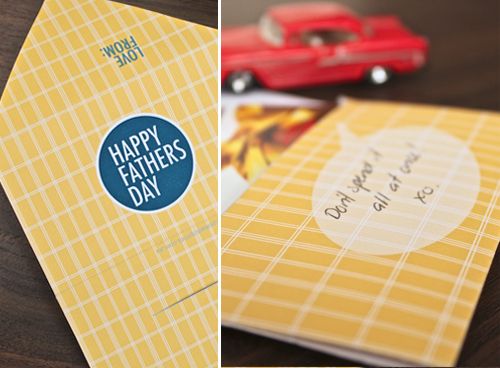 Farewell to socks & jocks, hello free shopping! (maybe this would be good for mothers day too!!)
Also, I just saw this
chocolate poster
idea from
Pen 'n' Paper Flowers
today and thought it would be great adapted for fathers day...I have a dad and husband who'd demolish this no problems!
Conditions of Use:: This free printable is for personal use only, please don't be naughty and use it commercially! If you wish to share this freebie on your blog, please credit & link back to me and this post and not the downloadable file directly. Thanks so much!