This post turned out to be a lot more text and photos than I'd first planned...just a warning, but read on to hear where we are & what happend to the lodge :)
Today is my 500th blog post. Kinda crazy. Kinda cool. I don't even want to go back and look at my first post, I cringe! I am so thankful I've grown and changed over the years. I wish I could share more of life with you, but I am learning to just be in this season of raising young children. I have more ideas than time allows which can be frustrating. And it's hard at times when I'm tempted to look around & see what accolades and accomplishments I could achieve, but I am reminded to keep my blinders on, look straight ahead, be me, live in the 'now' with a vision of the future. So much more like me.
I was going to write about our first year of living in Canada today, so when I saw the old 500 post mark, it couldn't be better timed I don't think. While
my sister was visiting
, we marked our one year anniversary here. On the actual date, we went out for a bit of a ten pin bowling session followed by dinner. It was such a fun family activity. We need to do that more!
When I reflect back on
our move here
; we left Australia with a 3mth, newborn baby, who is now walking around & chatting; We had all our stuff in packed up in boxes for months, and now I feel like we have created a home. We knew nothing of the banking, phone, and health systems here, let alone the different grocery brands and products, and now I'm feeling a little more pro in all those things. It's interesting that you can live in an English speaking, developed country, but still feel a sense of culture shock! Oh those early days...I'm so glad they are behind me! (Have any of you moved overseas and felt like that?)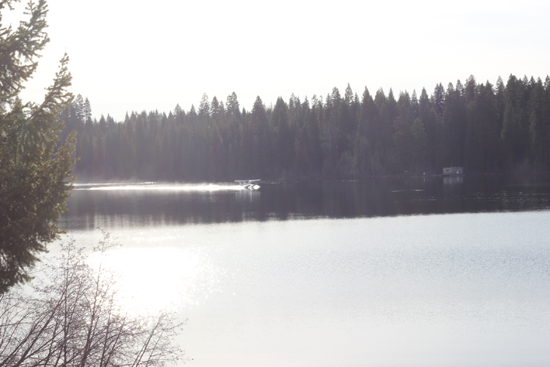 Originally you may remember we moved to Canada for
this lodge
. Making it a little more mod, and running it with my hubby's family. Well, lets just say things didn't work out the way we planned (let's hear it for family business - haha!!) and so last August we moved to Edmonton for work for Dave. I never really mentioned it here because we thought it was just temporary. But we've been here for 8mths now. When we arrived in Edmonton we knew two couples, and now I feel like we have connected in with a church, school and a social group of friends. It's becoming so much more familiar and is better for our family than the remoteness of the lodge.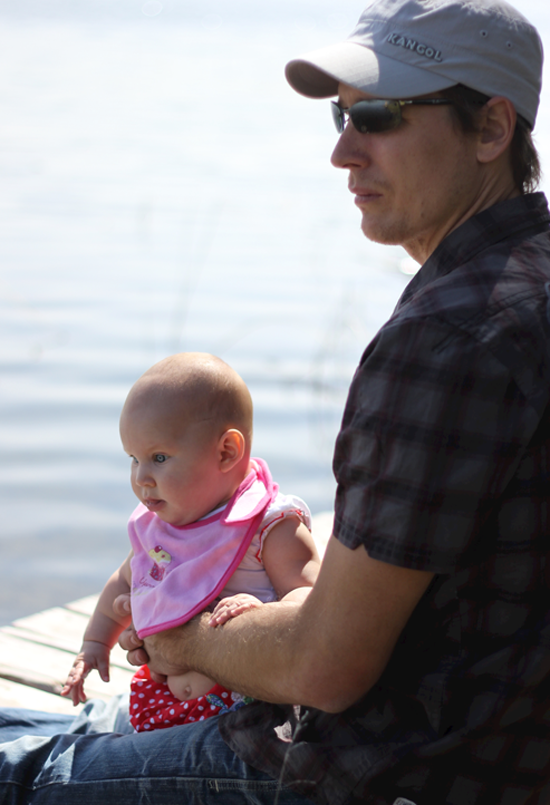 We have been living in a two bedroom apartment for the first time in our married lives...I'll have to show you around sometime. But that will be for another day!
We don't know what the future holds for certain (but who really does anyway?). We have some dreams and plans, so we are just wisely waiting to see when & how that all works out, and we really can't say where we will be in a years time from now, coz honestly I never thought a year ago I'd be living in Edmonton of all places. (I hear Bamuda is lovely though...that's tempting after experiencing the longest winter of my life!) But I'm not complaining. Living 10 mins from one of the biggest malls in the world is kind of a perk, and does something in balancing out the 'too cold to even go outside' moments.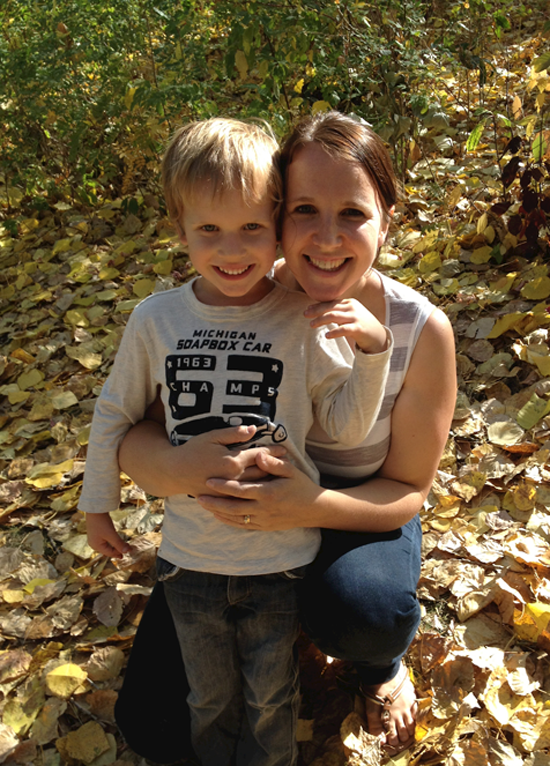 I don't know if you even care about where I'm living, but there is a part of me that feels like I've been keeping a secret from you for the past few months. Of course that is never my intention. Like I said earlier, I don't have time to post all I want to about my design world, let alone my personal world! But, I have had a few of you lovely regular readers asking me about the lodge, so I hope that fills you all in. And the rest who didn't ask....thanks for reading anyway! Here's to adventures ahead, I've kind of just invited you all in on the journey! :)
Thanks for being here!
Jordan xo
Images :: Top to bottom, L-R //
Family Bowling night to celebrate our one year in Canada // The lake just steps from our lodge // The bear bell I put on my pram when going for a walk at the lodge...no joke! // Logging country // Canada Post // Even the toilets are different // Yellow school buses are for real, not just the movies // Moose & snow plows on the loose, just everyday signs here // Quadbiking at the lodge // Setting off to Edmonton // Dave & Ellie reflecting on life // Our first 'Fall' was beautiful, I now know why people love it so much!