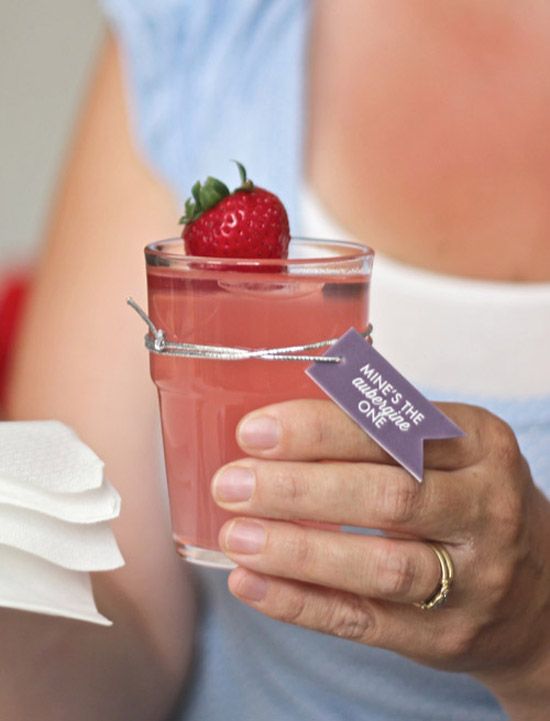 Happy Monday folks. I was so chuffed to see my
Down in Garden
party shared on
Babble
last week (a lovely surprise thanks
Gabrielle
!). Seriously. Happy, happy.
With spring arriving, it's definitely heading into party time on this side of the world. Things are even getting warmer here in Edmonton too...it's been a long winter! : )
Enter my latest
freebie
for you all. These party drink charms are a great addition to your party arsenal as we head into barbie, outdoor living kind of weather. Throw away the paper cups and niko (aka sharpie) and pull out these re-useable tags made from Shrinky Dinks. And next time you're at a party and ask for a refill, you can tell them "mine's the mint/peach/aubergine one..."
Here's how: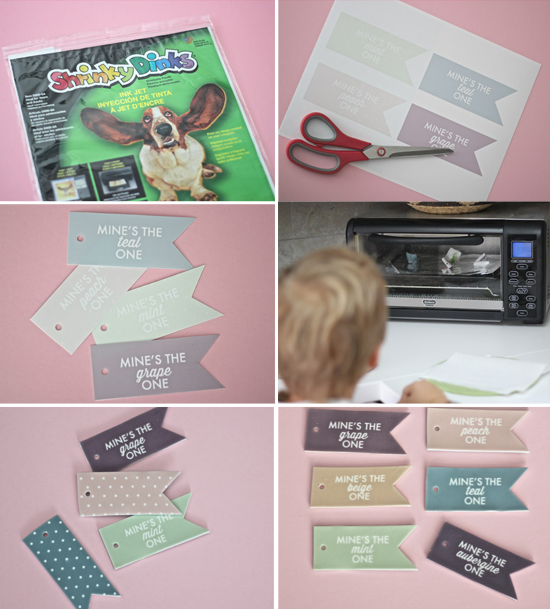 1. Print this
freebie design
onto Shrinky Dink paper
2. Cut out and punch holes ready for hanging
3. Be mesmerised by the way the tags shrink down in size (enlist a small child to add to the wonderment)
4. Use ribbon or a silver charm ring to attach tags to your drinks. I used silver elastic for these mini glasses which worked really well.
5. Party On without mixin' germs!