When Ellie was born, she was given a soft Little Red riding hood rattle, and a
Sooki baby
outfit with a girl & trees. I really loved both these gifts so when it came time for her first birthday, I thought a loose 'little red' theme would be really cute.
I gave one of my sisters, some inspiration images and asked her to sketch me a little girl when I was home on holidays. (She's very arty and talented when it comes to drawing) I took her sketch, opened up Illustrator and....well used it as the basis of the whole theme!
We sent out the invitation just one week before the party (....party planning fail #1!). But it must be our spontaneous friends, because most were still able to come!
I didn't want a woodsy & gingham little red, but instead a monochromatic colour theme. In future I will be more organised with party planning being that close to Christmas, but I think it came together fine in the end.
A few lined envelopes, address labels & party cups and it's a full set!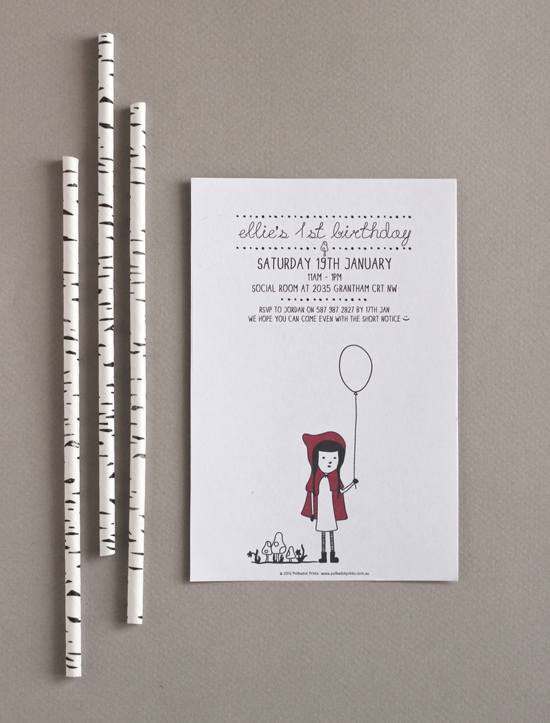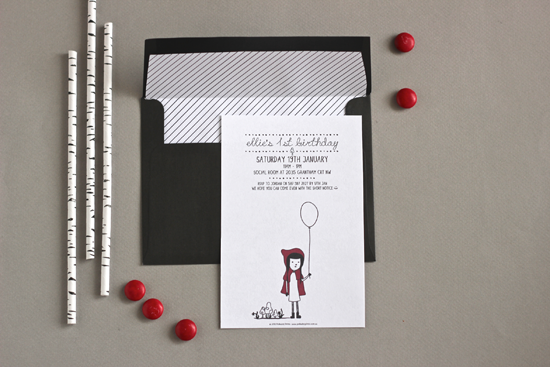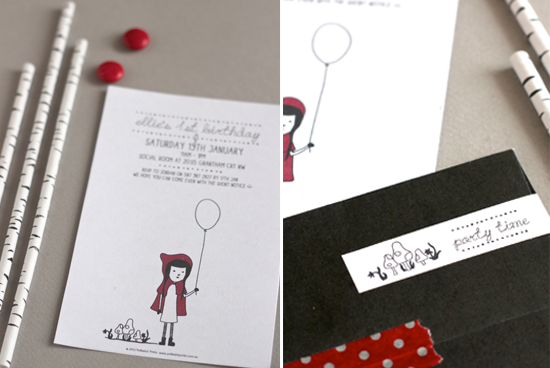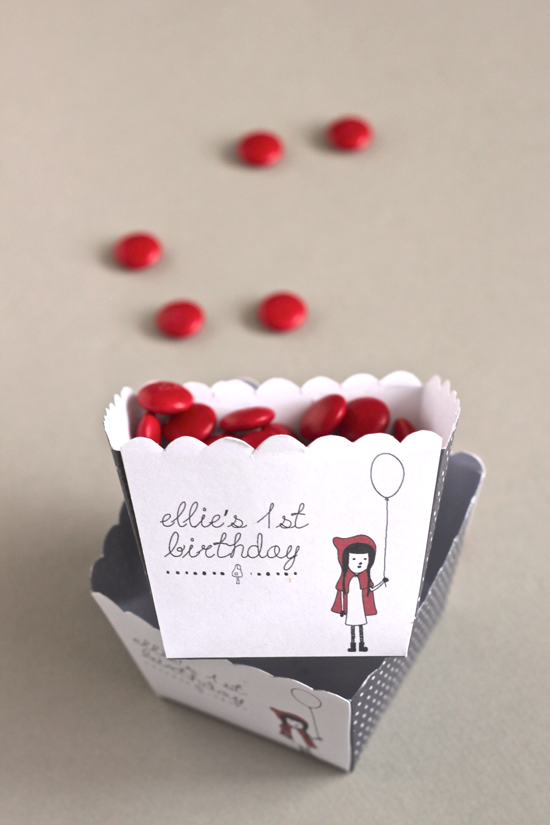 Images & Design // Copyright Polkadot Prints