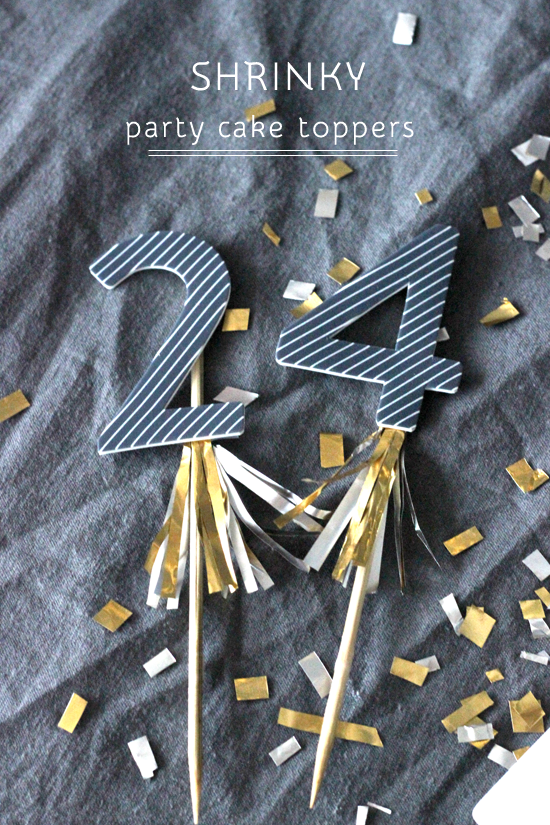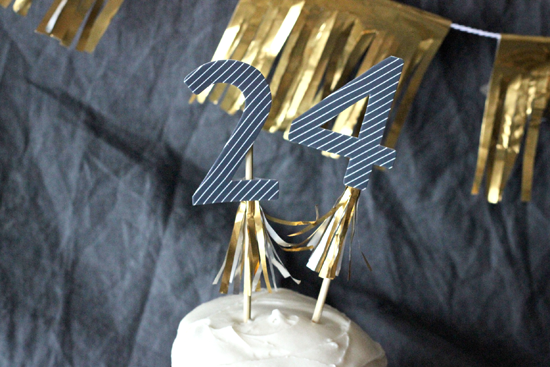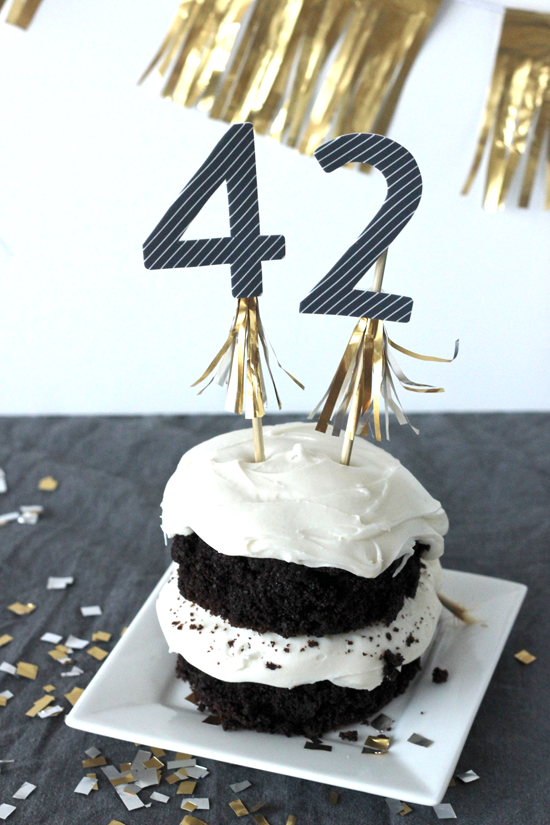 Do you remember Shrinky Dinks? Shrinking your empty chip packets down and making keyrings with them in the 80's?
Well, a few months back, I discovered printable shrinky paper! It definitely got my mind ticking over with possible craft and party ideas. I made
travel games
, and I've got another idea cooking, but today I want to share these party cake numbers.
You can make a whole set and have them on hand for family celebrations. I think they'd be great for sprucing up a simply iced cake like
this
series from
Oh Happy Day
.
So let's gather supplies and get started....
::
Shrinky printable paper
:: Bamboo skewars
:: Glue Gun
:: Aluminum Foil
:: Oven & baking tray
::
Gold Foil
(optional)
:: Download these
Number Designs
(optional) - You can also design your own set of numbers in Word or favourite design program.
Firstly print out the numbers onto the shrinky paper according to the instructions in the packet. (The free download is already at 50% opacity to accommodate the colours increased density once shrunk.) Read the instructions on the package insert if you are doing the designs yourself!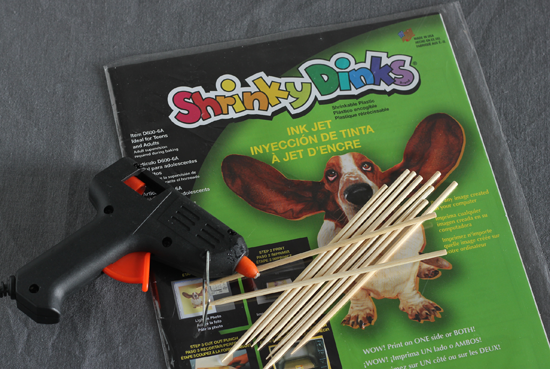 I added a little gold fringy thing around the base of the numbers once I glued them to the skewars. I used the same technique to make the background garland. And some fun confetti, and you're ready to party like it's 1985!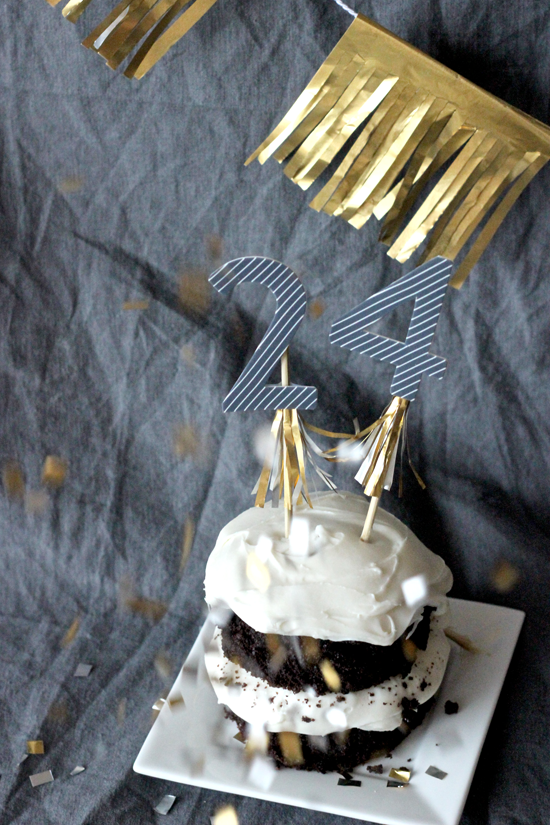 So whether you're celebrating a 4th or 24th, you'll have it covered with a set of these in your supplies!
Let me know if you give these a try, I'd love to see your own interpretation of this concept too!
Enjoy! xo