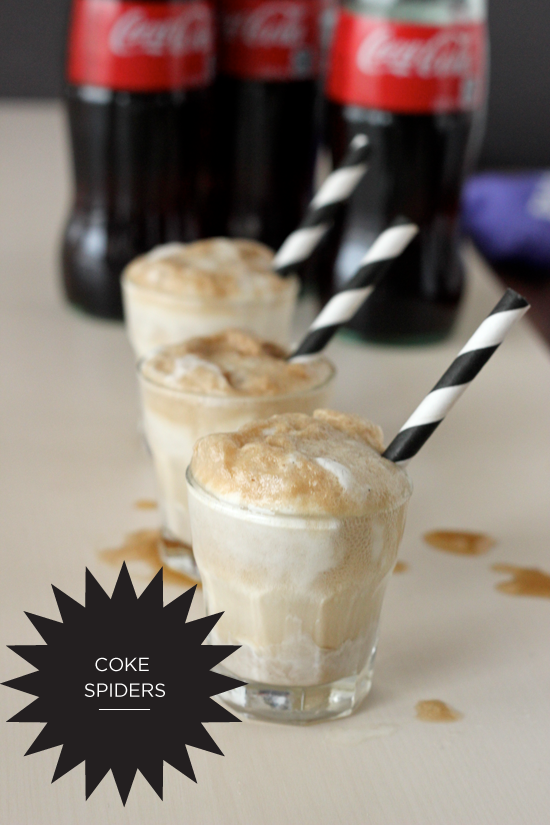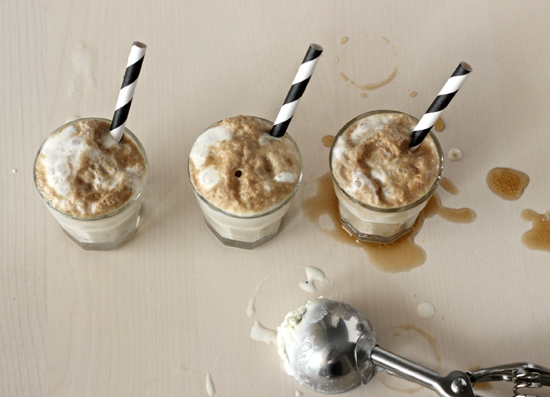 Coke Spiders are as close to Halloween as I'm getting this year. I'm not really into all the spooky stuff, but it's such a big community holiday here in Canada, it has rubbed of just a smidge. (Not doing anything celebratory is kind of like being scrooge at Christmas!)
Reflecting on this holiday and growing up without it in Australia, the only thing I could think of that remotely related were 'Coke Spiders'. They're called 'floats' here and I have no idea where the name 'spider ' comes from, maybe the 'spidery' bubbles that appear at the top?? Anyway, regardless, they are yum and I proudly introduced Levi to them yesterday (his first shot of caffeine!).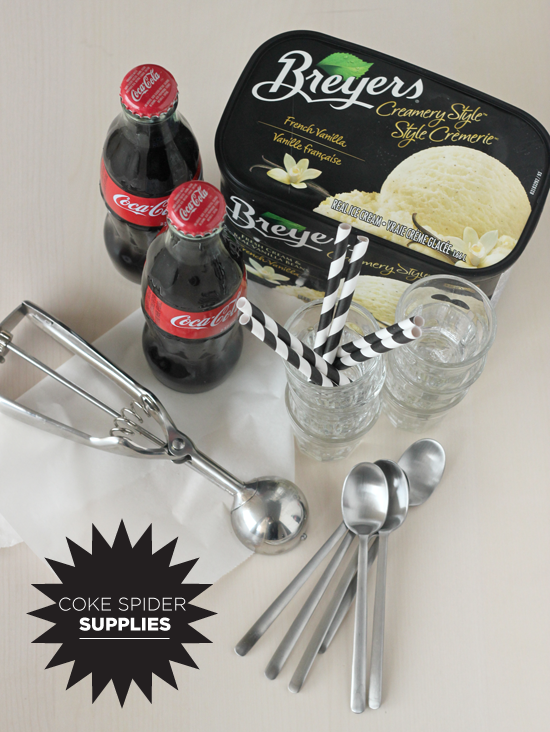 Heres a tip when you're needing to make a lot of ice cream balls.
Then when you're ready to serve, pop each spoot + ice cream ball into it's own glass.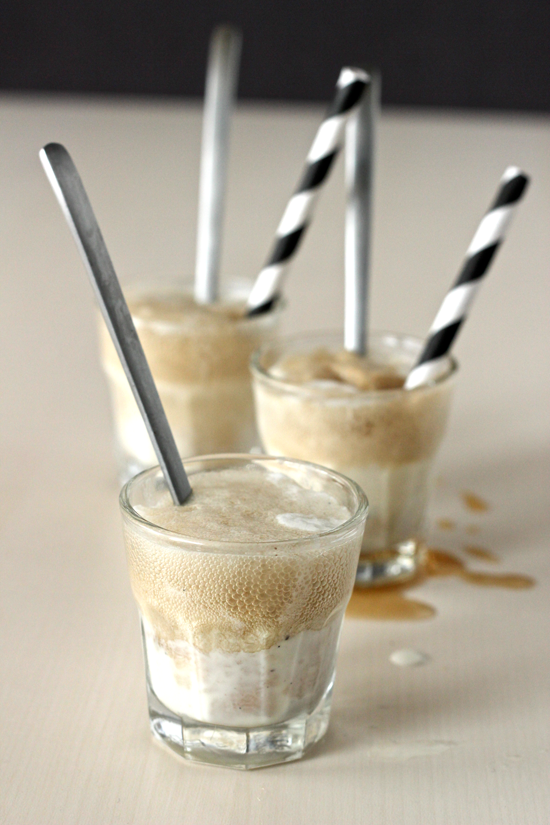 They actually remind me of my pre-married life, when I would go out to 'coffee' with another non-coffee drinking friend of mine and we'd both order these with a garlic bread. Weird combo I know, but we loved them, and now it's a great memory!
Enjoy!
Images by // Jordan - Polkadot Prints