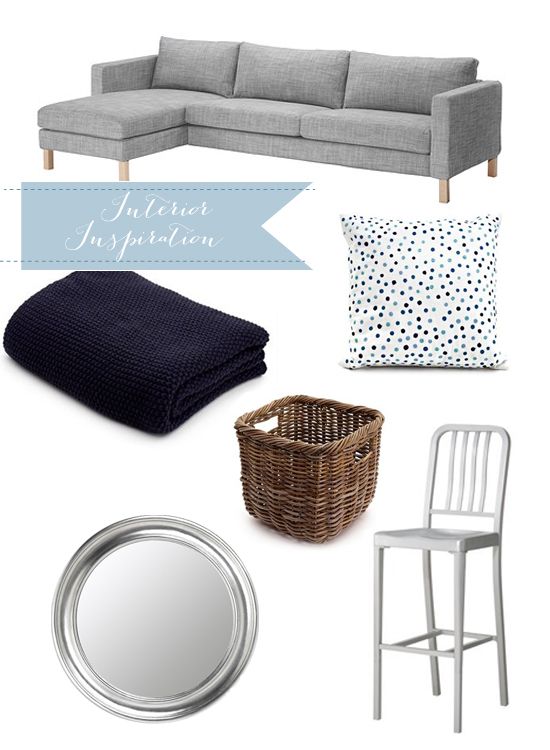 We are moving into our apartment later this week. I'm so looking forward to it! While it's the first time in our marriage that we have lived in such a small space. (Ironic since we now have two children and if we ever needed our half-acre backyard it's now!) But, the up-side is we don't have to buy a whole lot to furnish the place.
On the weekend, I picked out the new paint (how awesome that you get to paint a rental?!) And, I find my spare time at the moment is spent looking for furniture for our new place. Sussing out the what's what & who's who of homewares shops in a new country. And so very thankful for some familiar ones like
Ikea
. What would we do without it?
Images :: Lounge // Throw // Cushion // Basket // Mirror // Bar Stool