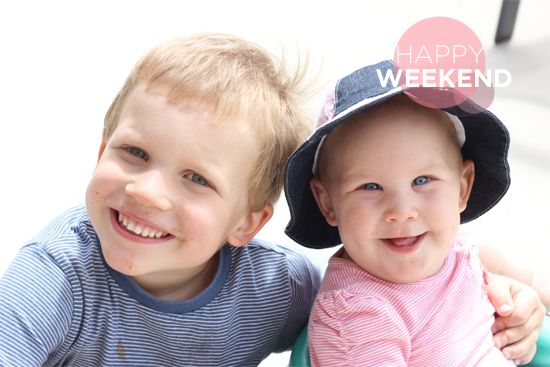 Indulge me in a little mummy pride today, won't you? It was such nice weather one day this week we seized the moment, and had lunch on the deck. I grabbed the camera and got both my children smiling at the one time, dirty face and all! A little miracle. Love that.
Here's a few other things for you to enjoy in my weekend whiparound the web:
//
There is a sequel
to one of my favourite books, must order soon
// Wondering if
this
would be better than the full sized version?
//
Snazzy piping trick
//
Fabric Candle Votives
// Hoping for more
sunny days
to do some of this
Joy Moments started after this post, and are moments I choose to look for within my everyday life when sometimes amongst work, parenting and the seriousness of life, things don't always feel joyful. Here's to a life filled with more gratitude!