I've designed a few ice cream bars in my days of sharing here on the blog. It's my fall back desert - it's fun, interactive and I haven't yet met someone who doesn't like a spot of ice cream! You might remember my sisters
baby shower
,
Australia Day party
,
family photo shoot
&
wedding
that all had an ice cream desert.
When we were planning our
farewell party
, I again pulled out the ice cream bar from my bag of tricks as I thought with a large crowd it would be a really simple option and let our guests create their own sundae's. Not being a 'stylist' as such, I think ice cream bars are a really easy to make look pretty too. A win in everyones books!
Do you want to see where I begin when starting any kind of project or event?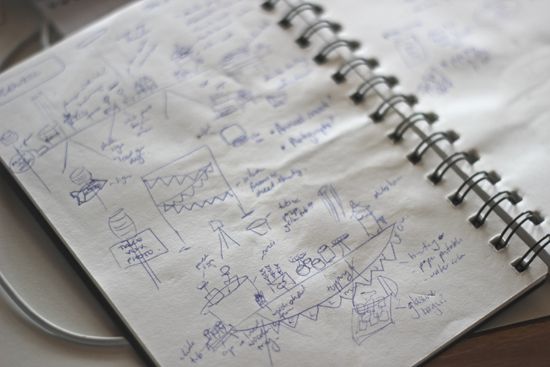 I always sketch up my ideas and make notes to consolidate my thoughts.
And here's the finished product.
Image // Gerty Photography
It definitely helps when I'm shopping and collecting props and things for an event, and keeps things on track when I'm tempted to squeeze in every idea into the one event!
I thought I'd share some tips and things I've learnt along that way, that might encourage you to host your own little ice cream get together!
Here Goes....
Mock up
- I always do a little mock up a few days before an event. I like to just set things out and make sure I actually have the room for that big 20 Litre tub of ice cream! Also it gives me time to do any last minute running around and purchases if I need to.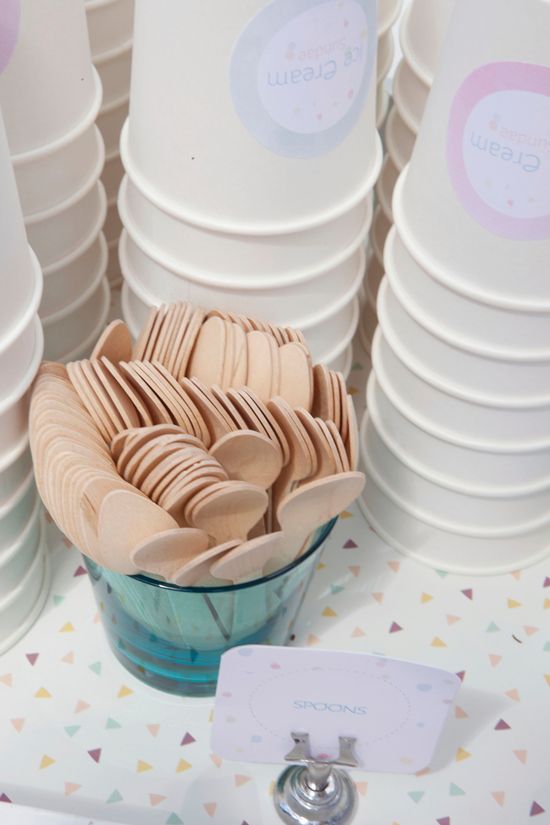 Image // Gerty Photography
Keep things in order
- I like to place things on the table in order that you use them. From cups and ice cream right down to toppings and garnishes. It might sound common sense, but sure helps things flow nicely, particularly if there are a lot of guests.
Glasses or paper cups
- I've only had the opportunity to use sundae glasses at my sisters wedding. Otherwise I use plain paper cups and decorate them to match my theme. You can use
party dots
, ribbon, stamps,
wrap with fabric
, a cup wrap (eat drink chic) or coloured cups are also an option.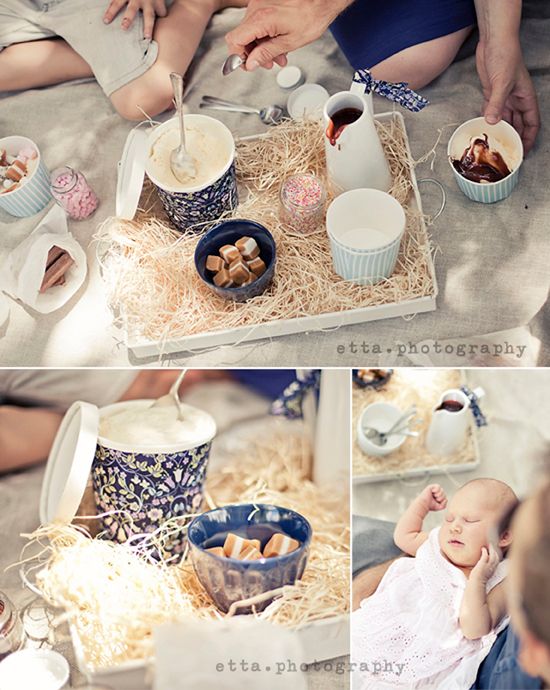 Image // Etta Photography
Good quality ice cream
- you can't build a sundae cathedral without a good foundation! Phone around your local ice cream shops and get prices on buying their bulk tubs, big and yum! I have always had a Sorbet for those people with allergies too. Trust me, they'll thank you for it! : )

Mix ins -
Think cookie dough, marshmallows, crushed Tim Tam's or chocolate bars & after dinner mints, macarons, ferrero Rocher etc for a classier 'do'.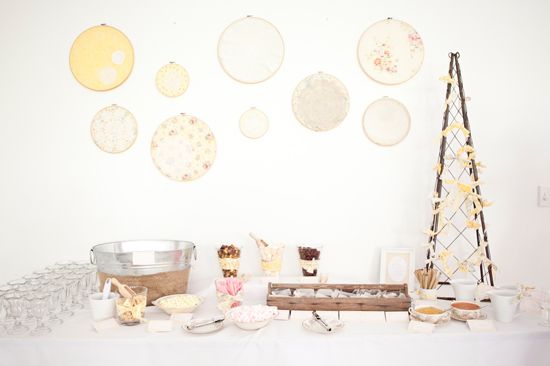 Image // Etta Photography
Garnishes & Toppings
- again depends on the style of bar you're creating, but can be anything from glace cherries, sprinkles, nutella, to fudge sauce, crushed nuts, gold leaf etc.
Essentially, let your imagination take you away! It's summer here at the moment in Canada, so it's getting to be perfect ice cream weather. Can't wait!
Need invites, buffet labels & tags for your next ice cream bar? You can find printables for some of these ice cream bar themes in my shop!