This week we had to crack open my computer to print some stuff for my visa paperwork, which was actually a big 'Yay' for me. As sad as it may sound, being without my computer is like a part of me is missing - I miss my creative outlet, and my usual programs and tools to make my ideas happen! So nice to feel a little bit normal : )
It has also meant that I have access to the photos from our farewell party which I have wanted to share with you for a while, double yay!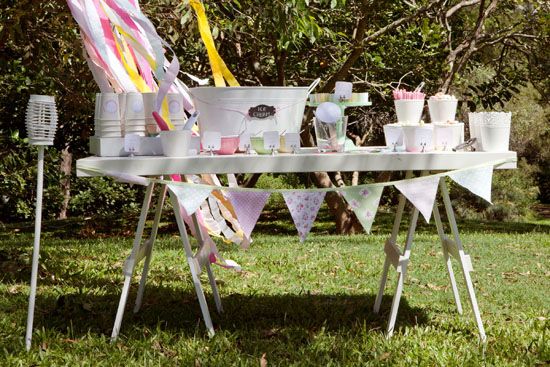 Given we didn't have our own house and the fact we wanted to invite as many of our friends & family as we could to our farewell party, we held it in a nearby park. I had no 'plan B', so thankfully, it was a beautiful day and didn't rain!
Hot Dogs & Ice Cream were on the menu, which made it easy for a big crowd. It's times like these that I am extra thankful for a big helpful family and a
chef as a brother in law
(I dare say hot dogs were a little below his level, but he was very obliging! : )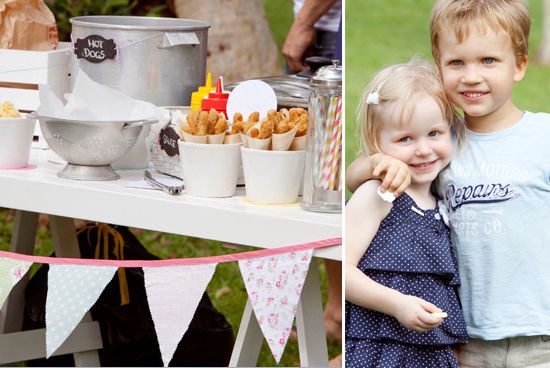 I love that photo of Levi and one of his little buddies! xo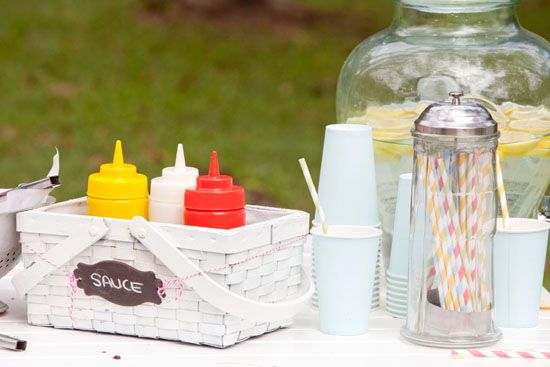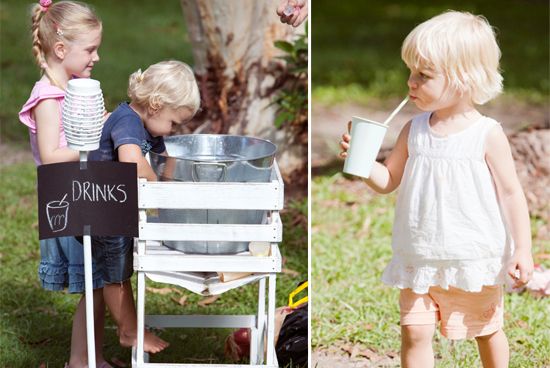 I created a new stationery design for the occasion (which will be in the
shop
when it re-opens), and put together an ice cream bar. Easy and always fun! We had some delicious flavours of ice cream and I tried to choose Australian style lollies along with the standard sprinkles & toppings.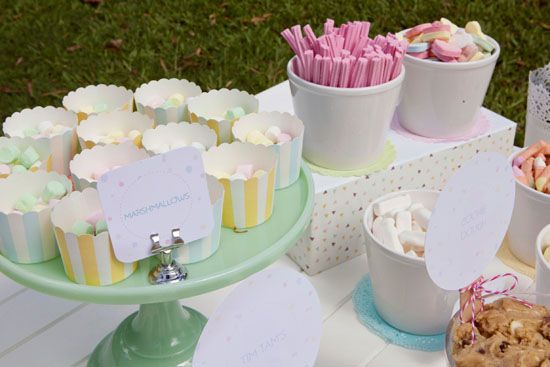 I think my favourite little details are the blue glass spoon holder from Ikea, and the pastel paper doilies (thanks
Chelley Bean Designs
for such a speedy delivery!). My favourite hand made detail were the crepe paper chandeliers that I hung in the tree. They looked a little different than I anticipated due to the wind (didn't think of that!), but they were quick to make and made a nice impact.
We sent everyone home with a giant freckle in a glassine bag with our contact details - so there's no excuse not to keep in touch! : ) Tied with bakers twine, they looked so cute all packaged up.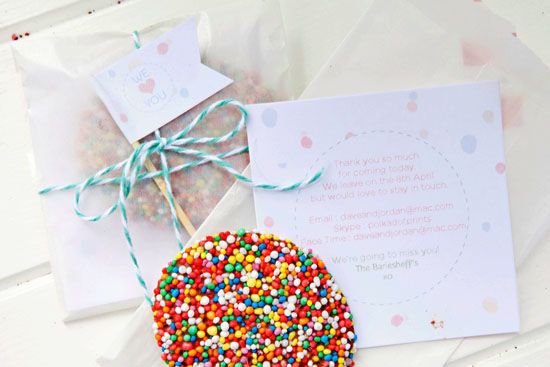 We had some props set up for friends to have their photo taken too. A few laughs!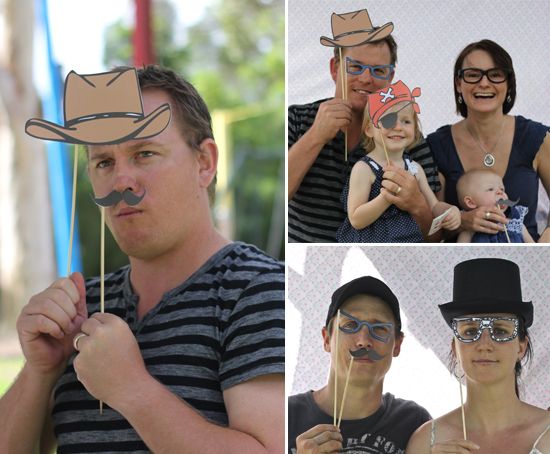 I want to say a humungous thank you also to some lovely friends who helped make this day so awesome -
// Tash from
Whimsy Petite Styling
for her fabulous props, games & tables - she hires these out did you know? They really made it all come together when I just wasn't feeling it.
// Jess from
Gerty Photography
- seriously, so thankful she was able to capture so many photos of our friends and casual fun. Evertime I looked up there she was snapping away so many memories for us. Please check out her
website
and
facebook page
. I will treasure all her photos.
// Daneve from
Ah-Tissue
&
Chalk-It
for those snazzy chalkboard labels. Love this product, thank you for a lovely going away gift xo
// And the photobooth props were from
Oh Happy Day
for a bit of fun. Thank you for the last minute inspriation! : )
I hope you enjoyed a little peek at my last Aussie event. Have you ever hosted a party for a lot of people? I'm curious to know what you served for food!