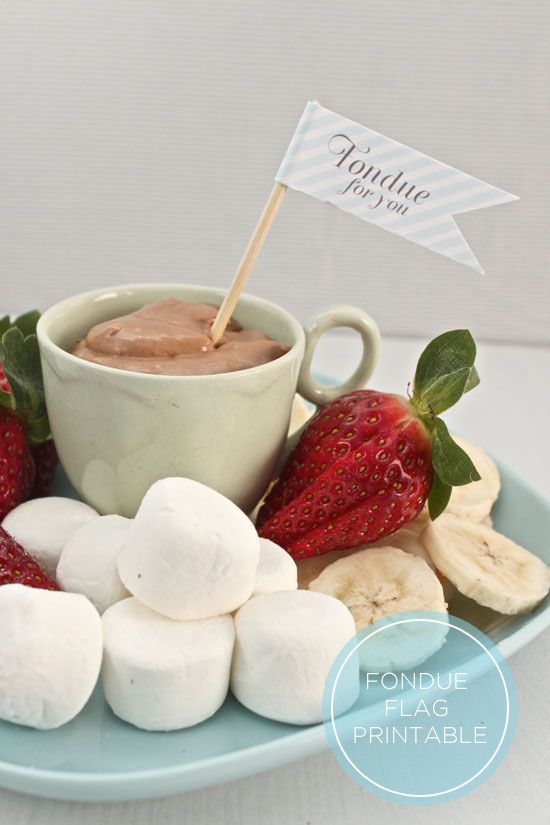 Here's a little
free printable
that I thought you might enjoy. Perfect for a personal treat (hello Mothers day!) or for a get together with the girlfriends, these little flags are ready to be stuck to a toothpick and be dunked in chocolate.
I used them at a party I hosted last year where I served individual plates & pots of chocolate fondue & fruit. Instead of pure chocolate, I made a mousse style dip with whipped cream and melted Toblerone (delish!). It made it a little less rich and sickening. But I'm sure you're friends wouldn't complain whichever you served!
These photos make me miss Pascall marshmallows - so soft and creamy....hmmmmm. Have some for me!
NOTE: Remember to play nice - if you re-post or pin these images, please link back to this post and not the dowload directly. Thanks! : )