Hi ho, hi ho, it's off to the woods we go...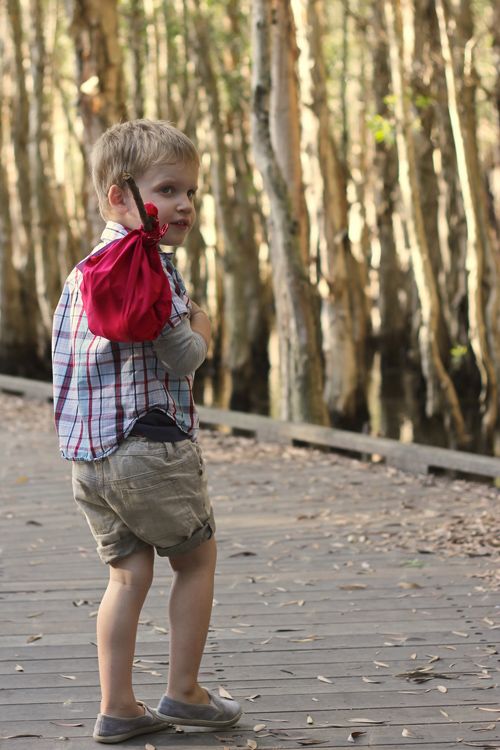 I've had this party craft idea swirling in my head for a little while. It's based on my
Farmyard Collection
and would be a great take home treat for your farmyard or camping/outdoor themed party. It's really easy too which is always a bonus, right mum's?!
Supplies Needed:
50cm square (approx) of Red Fabric or Hankerchief
Red Ribbon
Stick
Farmyard Cookie Bag Topper & cellophane bag
Animals & take home treats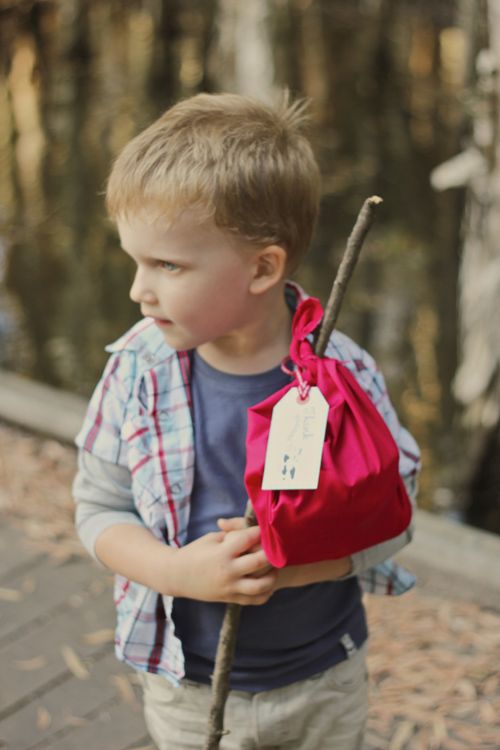 I put some simple supplies in like milk, a little fruit pie and some farmyard animals in a cellophane bag tied up inside.
I haven't taken photos of how I put it together, but it's fairly straight forward (leave me a comment if you have any questions!) -
1. Place all your goodies in the centre of the fabric square.
2. Tie opposite corners together
3. Place stick over that knot & tie the remaining opposite corners over your stick to hold in place
And I had quite the willing participant for my photoshoot when he discovered he could eat the contents of his "hobo stick" when we were done!
Don't you think a boy would love to take something like this home from your party...I know he'd be imagining the grand adventures that lie ahead!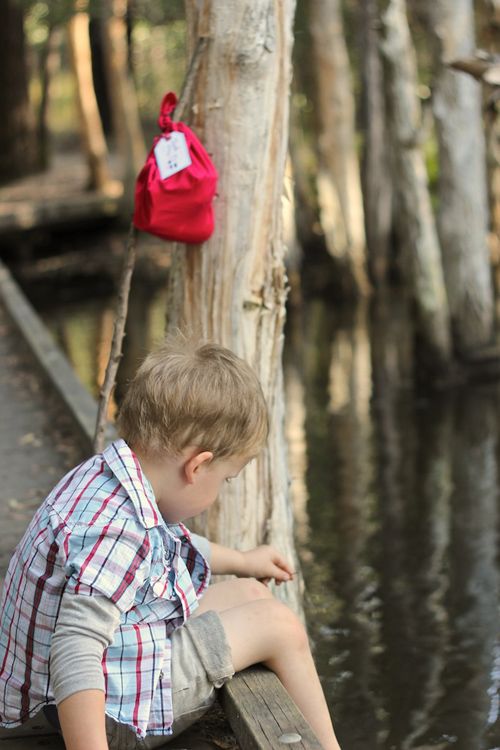 Printable stationery available in my
shop
{Images: Polkadot Prints }