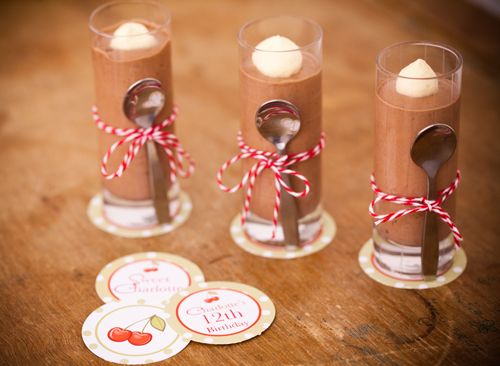 You probably know by now that the recipes I share here are by no means MasterChef standard. They are simple but always delicious - solid, reliable, yummy. You can always jazz something up in a cute jar, with some ribbon or paper goods. At least that's the way I roll!
This little chocolate mousse number is from my sister and I used for the
Cherry Love
&
Safari Park
shoots. And, I've actually got some in the fridge right now as part of a choc-berry parfait I'm preparing for friends coming to dinner tonight. It's a super easy recipe...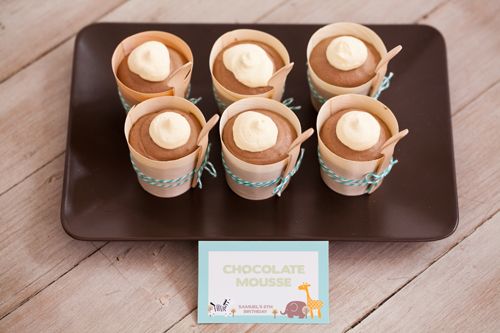 CHOCOLATE MOUSSE
600ml Thickened Cream
250g Chocolate, melted
600ml Chocolate custard (I use Pauls Double Thick)
Whip cream. Gradually whip in, chocolate custard & melted chocolate till completely mixed through.
Put into dish or individual ramekins. Chill till set.
Enjoy!
Here are a few things around the web I came across this week.
Glass bottle + washi tape =
cool vase
.
Don't throw out your
egg cartons
This is how to blow the
stationery
budget
Old School movies
So many
great ideas
in the latest edition
Do you follow my
Pinterest
? Come on over and share in all the fun and games, and have a great weekend!
{Images: Naomi V Photography}