Earlier this year I closed the doors of my graphic design freelance studio as I wanted to focus more on my
printables and stationery
, and just have a better work & family balance (farewell corporate promotions and annual reports!)
I have kept graphic design open for small business though and have just recently done a logo for Jenny who has started a
bricks and mortar gift shop
. The road their shop on is lined with Jacaranda trees and this was the main inspiration she wanted for the new look. I love her slimline business cards that came back last week too - sleek and matte finish...hmm, nice!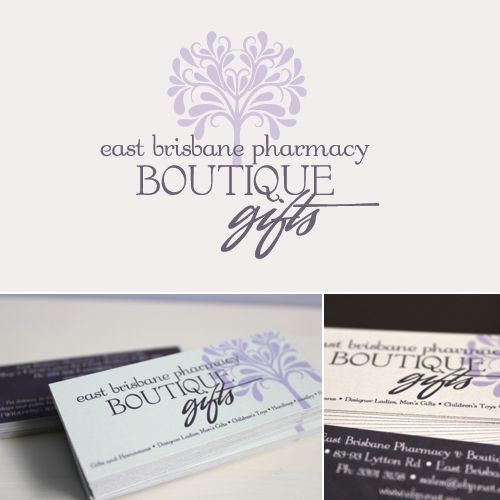 She stocks some gorgeous gifts in the
pharmacy
she and her husband own. And she has not done it in halves I tell you! Such unique and cute things. Lots of vintage, wooden toys, women's handbags, jewelry, homewares and gifts. I popped in a few weeks back to take a few photos of some of her product. Perfect pressies & decorations for Easter and Mothers Day that is just around the corner!
If you own or are starting a business and want a logo design you can find prices
here
. Once purchased, I will send you a questionaire that will help capture the heart, vision and purpose of your business in a logo.
Contact me
if you have any questions!