Like I mentioned
yesterday
, I searched far and wide for something I could display my stationery in for the markets. I wanted something that a whole collection could be displayed in and each piece could be seen. I was thinking 'dish drainer'. I even asked one of my fave homeware stores if I could buy some of their plate rack displays...no go!
I came home dejected and asked my handy husband to make something similar for me. We worked out a much simpler version which had a solid base so that my smaller items wouldn't fall through the racks. Here's a little of our how to.
1:: Base Wood cute to size at hardware store - 15cm x 40cm (I think mine was a little skinnier in the end)
2:: Marked out drill holes
3:: Dowel cut to 10cm lengths
4:: Sanded off the ends
5:: Drilled holes
6:: Plugged in the dowels, evened up.
I pretty much came up with the sketch, dimensions and then project managed the rest...
I had some handy men doing all the hard work :)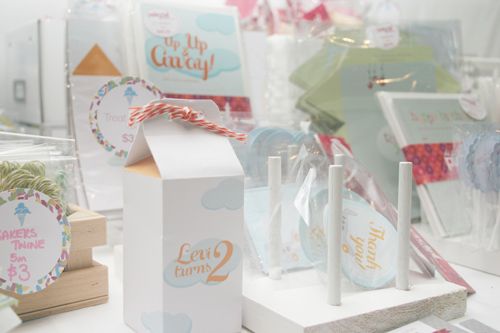 Painted them white...and viola! My own personal stationery stands! Sometimes you just can't buy what you need...
P.S. Only one more day to get your
31% discount
in my
store
- details
here
.