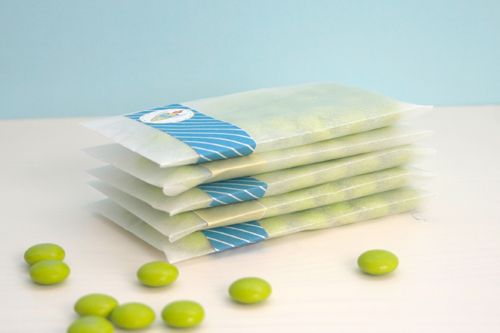 I've long admired glassine envelopes. I love that you can get a little preview at what is inside.
These little envelopes are new to my
store
and I've been busy putting them to work. They make such cute favours and I thought they would particularly compliment a couple of my collections.
This is a little peek at a self-promotional shoot I'm preparing for (slowly but surely!). It will be for my space collection. I used my straw/garland tags to wrap around the
glassine envelope
. Sweet and simple, right?! (You can find them in my store
here
.)
What would you put in these little guys?
What are you up to this weekend? I wish I was
here
but home is the reality.
Enjoy surfing this weeks eye candy links!
:: I would like to try
these
at my next kids party
:: This would cost a lot with the price of
bananas
at the moment
See you Monday! xo