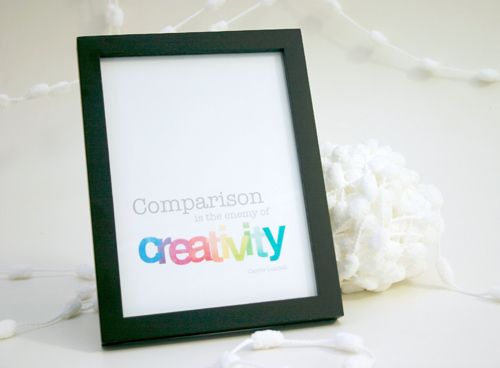 I often repeat this quote over in my head since I heard it for the first time last year. It is a quote from Carrie of
This Mama Makes Stuff
. Simply awesome.
Comparison can be paralyzing sometimes. I know. I've been there. But what we really need more of is to be original, unique, creative from the inside out. Just who you were made to be! Creative in your business, in your work, in your family, as a mum, a wife. It's time to stop comparing, and get down and get creative!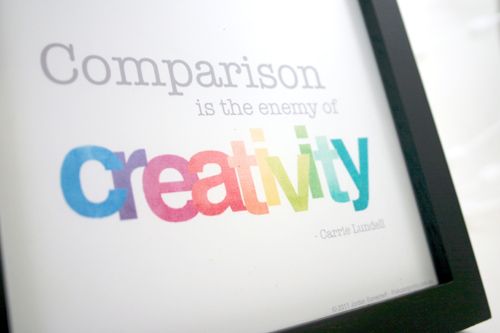 I always need reminding of this, so I have designed this wall print for us all. It's a
free giveaway
, but you will have to do something for
me
in return...(it's ok, Carrie said I can :)
Ready to share a little Polkadot-Creativity love? This is all you have to do -
1. Button up: Grab my button in the sidebar and put it on your blog.
If you don't author a blog, you can:
2. Become a loving 'liker' on Facebook and Invite all your friends.
3. Leave a comment here that you have done either (or both) of the above
I'll send you your very own 5"x7" wall print. Easy! Everyone is a winner!

I am looking at mine on the wall now...lifting my paintbrush in a salute to true creativity! Go get button-loving! :)


P.S. Make sure you leave a way for me to email you, either by allowing your email address to be seen in Blogger, or leave your address directly in your comment. Thanks!