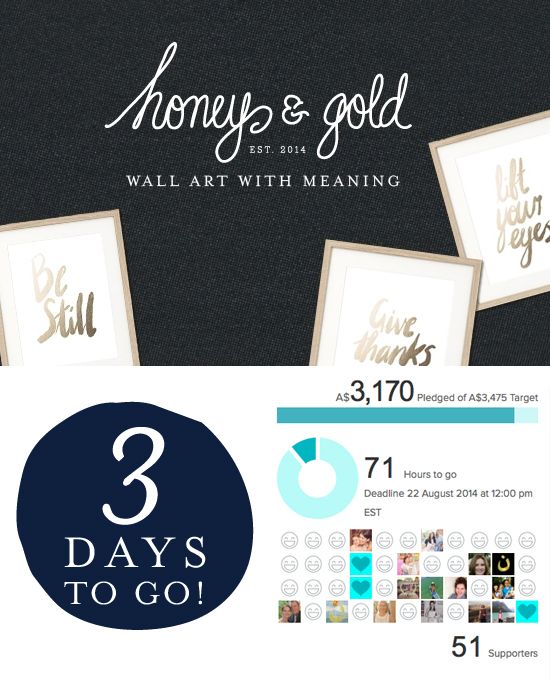 I woke up this morning and saw that the
crowd-funding campaign
for
Honey & Gold
had gone over the $3,000 mark. Wow! Thank you, thank you, thank you, to everyone who has pledged. Seriously, I am so excited over here!
I am getting more and more confident that this dream will actually become a reality. Amazing. There are only three more days to make a pledge, so I hope you will head on over and be part of this 'heart project' of mine.
If you're catching up on this and want to know what it's all about, you can read the story
here
.
Thank you friends x