Levi's class has just finished learning about creation in his preschool class and they are combining finishing that with a valentines pyjama party. He is 'so esited' that he gets to wear pyjama's to school and the nightly 'how many sleeps' countdown has been on since Saturday. I'm relieved it's tomorrow! : )

We finished up his classroom valentines just this afternoon. Have you ever tried getting a four year old to write their name on 20 cards? Let's just say I'm glad it's only four letters long. It was T.E.D.I.O.U.S!

I'm not a big fan of the 'be mine' message when you're 4yrs old. I know it's all light hearted fun, but I thought just a 'thanks for being my friend' things was a good angle. That and tying in what they have been learning about in class, this is what we came up with.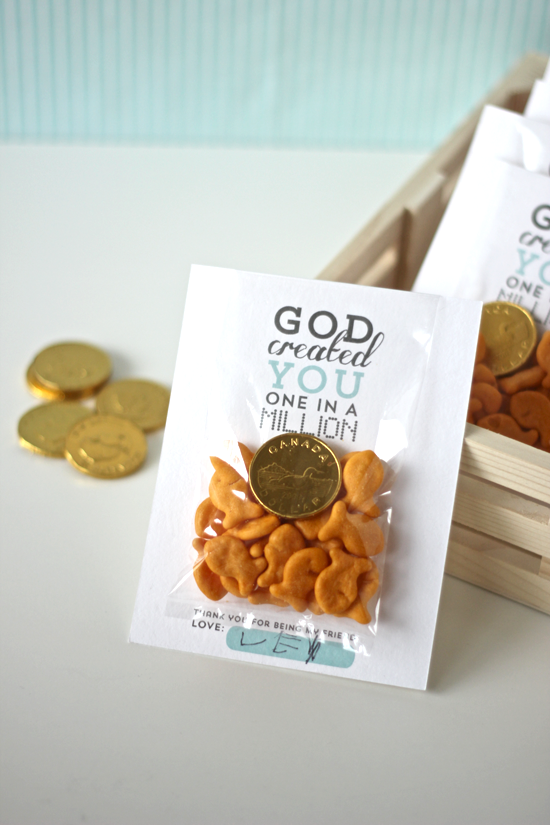 A chocolate goldfish would work too, but Levi likes these coins, which still ties in with the 'million' theme!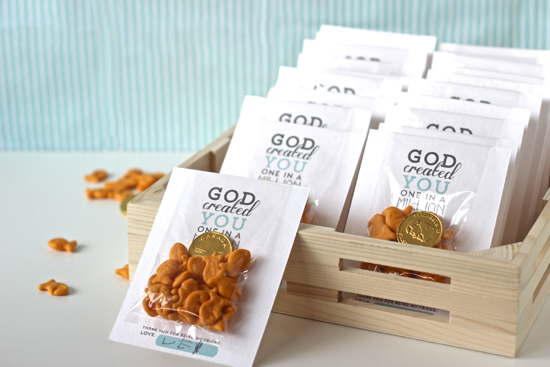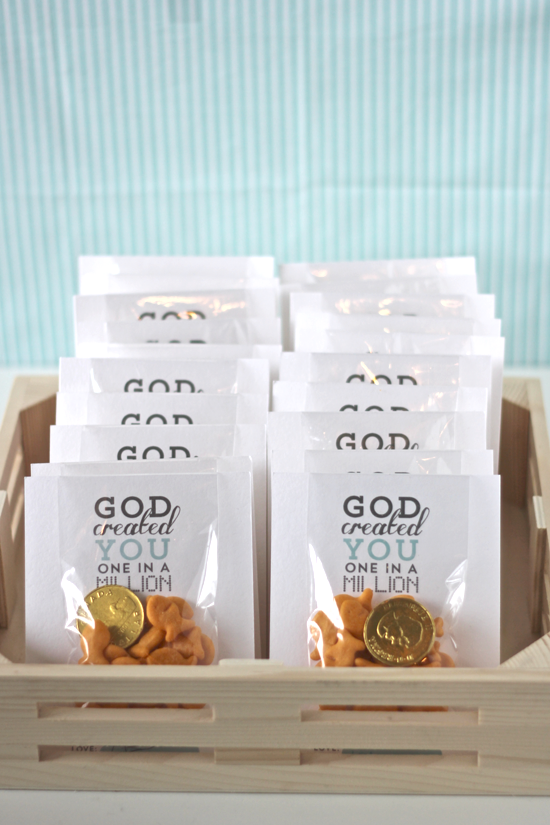 Not having done a classroom valentines before I have no idea if if I am way off track, too stingy, too hand-made, not enough sugar?? I'm sure I"m way over-thinking this, but hey, this one of those cultural things that I have no experience in!
If you're into this design, you can
download it for free here
.
I think this will be the last of the love related posts for this year...phew! : )