A certain little person at our house is going to be one in just a few short months. With our move, I feel like Ellie's first year has just flown by! She really is such a cute thing and so easy going. No hair yet but a bunch of teeth, and up and toddling around. So, so thankful for this happy little girl!
I started some serious planning/thinking about her first birthday coming up in January. It really isn't that far away! I'm not going over the top, but I have nailed down a general theme and colours which is a start.
One company I'd like to use if I get my act together, is
Spoonflower
. Their custom designed wallpaper and fabric has been spruked by heaps of my favourite bloggers, so they're quite well known now. I've always thought it would be fun to design some fabric and I'm thinking this might be my chance. There are lots of designs already there, or you can upload your own designs, and then preview before ordering a sample or yardage. I love this idea!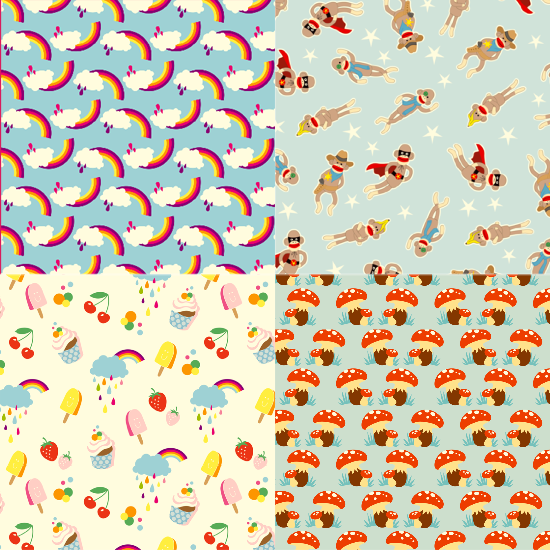 If you want to see a preview of your wallpaper or fabric designs, start over
here
. Or have a browse of the already existing designs. This
designer
is one of my faves for kids stuff.
Let your imagination run wild!
Would you use service like this to decorate your house or sew something?