Happy
Monday
Tuesday folks, I hope you made the most of your two days 'off'!
We had a lovely weekend with new friends followed by a shocker night with our little bub. The realities of parenting hey! Hoping for better days ahead this week!
I wanted to share a 'living in Canada' post today that I've had on the back burner for a while. When we first arrived here, the first supermarket I went to was a place called
'Real Canadian Superstore'
or 'Superstore' as it's affectionately known.
I can tell you, coming from my local
Coles supermarket
, which I thought was all huge because it had recently introduced a clothing range...this place was insane! And even now six months later, I still find it daunting and awesome all at once. They have it all, from fresh fruit & veg, to homewares, toys and pharmacy. Sometimes I love the diversity and other times I find it overwhelming with all the unfamiliar products and prefer the smaller supermarkets.
I do about three quarters of my grocery shopping here, and it's also where I buy about 80% of my kids clothes.
Joe Fresh
is the in-house clothing brand and I find them a bit more Australian style than other clothing shops (just the kids' mind you...the women's...not so much).
So there you have it, a little glimpse into my 'everyday life' here. And it doesn't get more everyday than grocery shopping! Do I hear an "amen" fellow mama's of the earth?!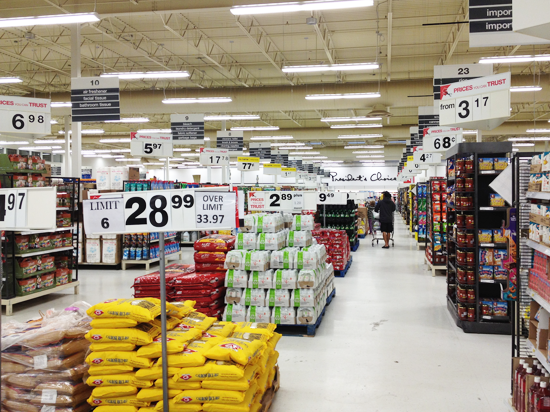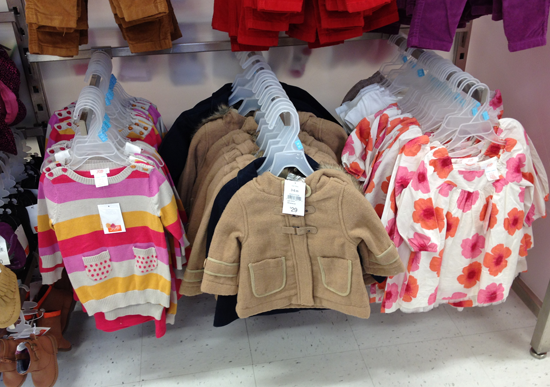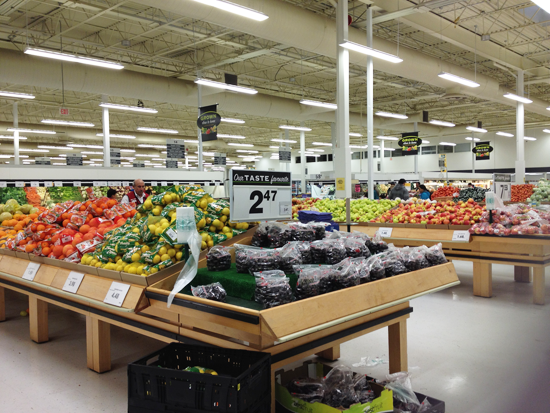 Images // by me on my iphone