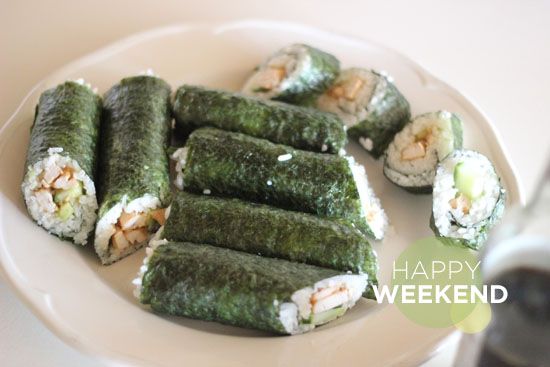 After my
big offload
to you I've decided to share another joy moment with you this week.
I made Sushi!
Levi asks for it everytime we got to the shops as it was his usual snack when grocery shopping back home. They do have sushi here, but it is just the small rings, not the large hand rolls we are use to, so I took things into my own hands and created my own. I based the rice quantities on
this recipe
, and was a lot easier than I thought it would be.
Ah these little things that bring joy...I was definitely Levi's favourite mum that day and that made me smile! : )
Here are a few things from around the web this week that might bring a smile to your face:
I hope you have a wonderful weekend! xo