GIVEAWAY IS NOW CLOSED - SEE WINNER BELOW!
I had just been thinking it was time for a giveaway for you, when what do you know, an email arrives in my inbox offering one of you a copy of a book just about to be released! ooo...fun times!
So today's your lucky day to win a copy of
celebraTORI
by Tori Spelling. (My husband was like "you mean Tori Spelling from 90210?" Yes, THAT Tori Spelling.) Who knew that this 90210 star would turn home party host? Well, she is and she has the goods!
Apparently party planning has been on the cards since she was 8, and debuted her party planning skills hosting her own roller skating themed party! She never looked back and has hosted events for many friends and family in her home ever since. In her new book to be launched on the 3rd April, Tori shares all her party secrets making "stylish" & "elegant" go hand in hand with "budget".
Here's a little blurb to get you excited:
In this delightfully entertaining, must-have party companion, Tori shares all the tips and tricks she's learned from her most successful soirees (and a few train wrecks). It's like having your own personal party planner for a fraction of the cost!
And from Tori herself....
Planning and preparing are my favorite parts of the process. Truth be told, when it comes to the actual parties, I'm a nervous wreck. But there is a moment of joy. Mine comes when I see the party come together. The guests are flowing through the space, tasting food, trying out any activities, having conversations with friends and strangers. And when I see someone take a bite of dessert, or try out a photo booth costume, or smile as they pick up a favor, well, that makes it all worth it.
Creating a party. It's my favorite thing to do, and I'm inviting you, as my guest, to join me in the festivities. I know we're going to have fun.
Come—discover your inner party planner!
Love, Tori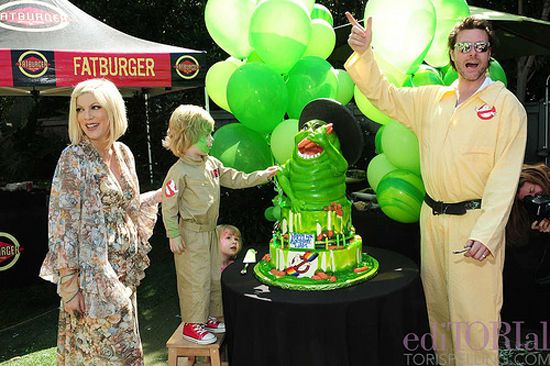 So, here's the bit you've been waiting for. One lucky reader will win their own copy of Tori's book 'celebraTORI'.
To enter, all you have to do is leave a comment below telling us -
1. The first ever party you hosted (flop or not!)
or
2. The theme of an upcoming event.
This giveaway is open to US residents only I'm afraid *sniff*. So make sure you enter you lucky Americans you!! :)
Entries close Friday 6th April, 2012
CLOSED
If you're not in the US and would like a copy you can
pre order it here
I can't wait to read your comments, and good luck!
GIVEAWAY WINNER -
Thank you to all of you who entered, it has been a lot of fun to read your stories! You've got some great memories there. Make sure you have a read at all the comments if you haven't already.
But without further ado the winner of the book is ::
Sarah from A day in the life, congratulations!
Images // ediTORIal