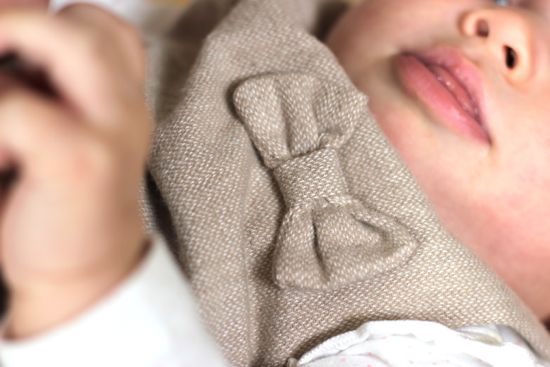 She is growing like a weed! I can't believe Ellie is 3 mths old already, no longer new-newborn. There are many cliche's people tell you when you first have child - "make the most of every moment", "time flies", "they grow so fast" etc, etc. I remember with Levi, I found each day was L.O.N.G and those cliche's just didn't stick. But this time round, it's different. It
IS
truly going by so fast!
She is generally all smiles, but seems to be a sensitive little soul, affected by sudden loud laughing & noises (which doesn't gel too well with an active big brother!)
I've been documenting each monthly milestone with a little chalkboard speech bubble from
Chalk-it
. Here's the 3mth version...at the end of her first year, I hope to have a collection like
this
or
this
.
Have you taken month by month photos for any of your children? If you have, leave a link in the comments so we can all check them out!