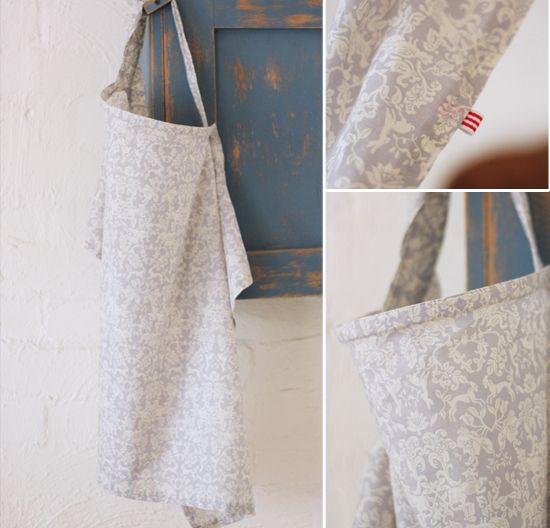 Sometimes I think just because you have children, people assume you like bright, loud primary colours...everywhere! I'm not against colour, but when looking for a stylish feeding cover I came up empty (or my bank account would have been!) So I decided to make my own.
I bought the fabric from Spotlight, followed
this tutorial
, and within about an hour, I kid you not, I had my own muffin-top-hiding nursing cover. I added my own little ribbon 'label' to the edge - adds a little something! I was impressed with how easy it ended up being after having the fabric sitting there for weeks. Why did I put it off? It's so handy, I'm loving it!
P.S. I truly would love your feedback on Etsy from
yesterday's post
- I think I'm about to jump over, but feeling a little nervous and would love to hear your experiences as both a seller and customer!