I had great intentions to do another collection of
valentines day printables
like I did last year. But time has just gotten away from me. (I have filed away your colour ideas for next year though.) But good news...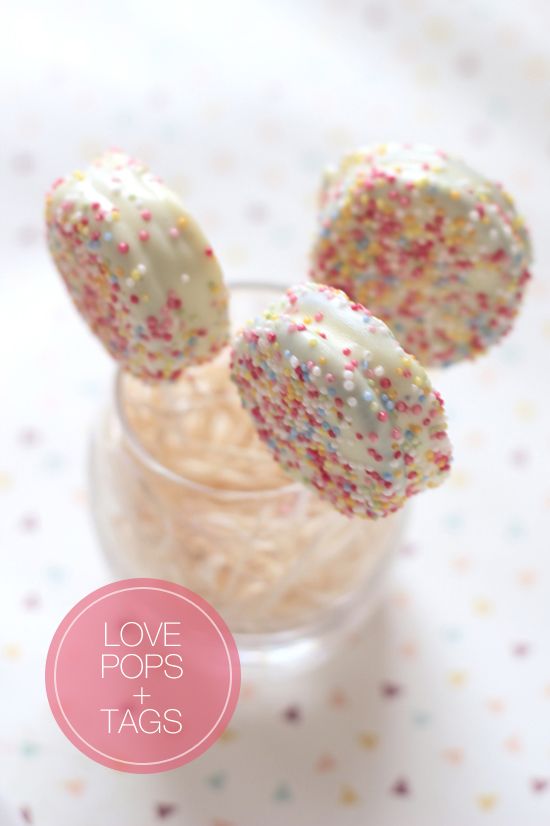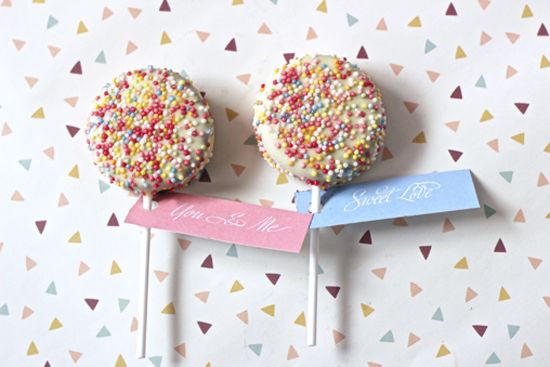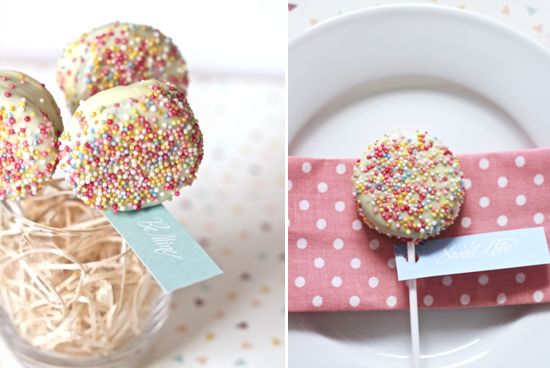 ...I do have some simple & cute tags inspired by those little lolly hearts that have cute sayings on them. You know the ones - "Be mine", "kiss me" etc, etc. I dipped some double stuff oreo's in white chocolate and my fave sprinkles and added
a tag
. I'm really into sprinkles at the moment. Particularly these natural colours, they seem a bit softer and not as bright as normal.
Don't they look cute propped in a jar? or even used at each persons place setting for your Valentines day dinner. Easy enough for your kiddos to help out with too!
You can purchase the
"love me, love me not"
set or these
"love tags"
in the valentines section of my shop
here.
{I did this project prior to having Ellie, so please don't think I'm whipping up all these crazy DIY's just yet!}