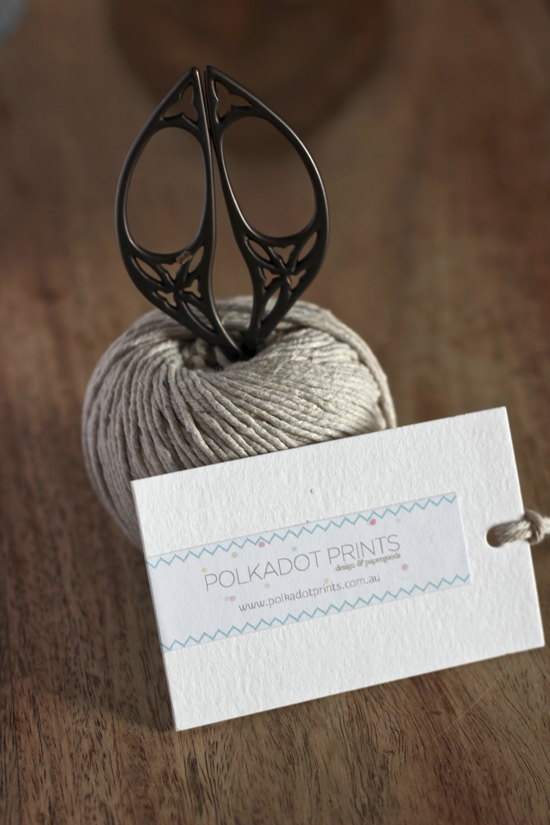 For the past few months I've been pondering this here blog. (A delayed new years resolution kind a thing I think). I keep wondering how I want it to look this time next year. How I want to grow it, what my focus should be. Lots going on upstairs, but not necessarily all productive, lets say that!
I needed new business cards, but while I continue to deliberate I didn't want an expensive temporary option, so I decided I would make my own. As you do. It's always nice to delve into my box of supplies and make something tangible instead of sending a digital file off to a printer.
I used:
Letterpress weight business cards
Label paper wrap-around design
Cotton string
It was pretty easy to create a handful of them while having some down time with Levi. And if you ordered the
Easter bags
, you'll have one of them in your pack of goodness!
Speaking of Easter bags, I've had some requests for printable versions of the design. Is this something you would be interested in?