I'm going to squeeze this post in before the New Year hits. It's a little project I did for our Christmas dinner table inspired by
Real Living magazine
. I know it's too late now, but you can always file it away on
Pinterest
for next year. Or use this concept for placecards for a wedding or your next party!
Materials you'll need:
1:: Air Drying clay - I bought this at Bunnings for under $10 and I made over 20 stars with some leftover
2::
Alphabet Stamps
3:: Star Cookie Cutter
4:: Rolling Pin (I raided the playdough box for this mini one)
5:: Skewar or pencil for making a hole in the top
6:: Ribbon or twine for attaching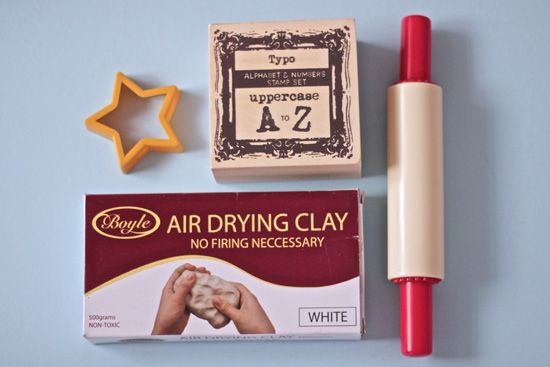 Roll dough out till about 5mm thick and use the cookie cutter to cut out your stars. (Enlist "help" as required.) You may need to really knead your dough to get it soft and not crumble.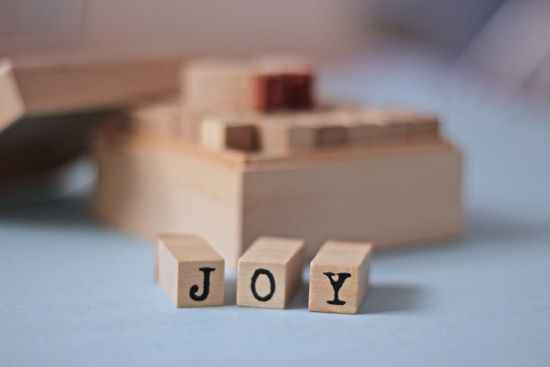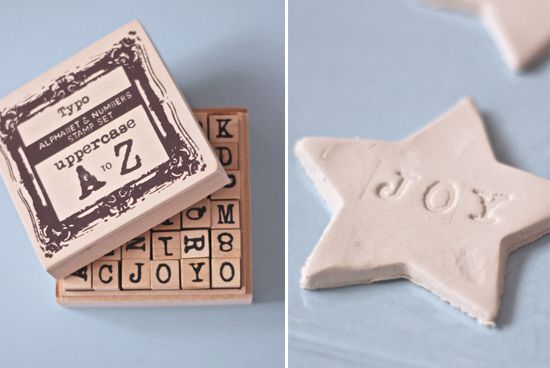 Using the
stamps
, press your word or name gently into each shape. You could put ink on the stamps if you wanted a colour, but I want to be able to use these again with a different coloured ribbon, so didn't want to be locked into one colour scheme. I used the words 'Joy', 'Love', 'Hope' & 'Peace' and made kind of a set.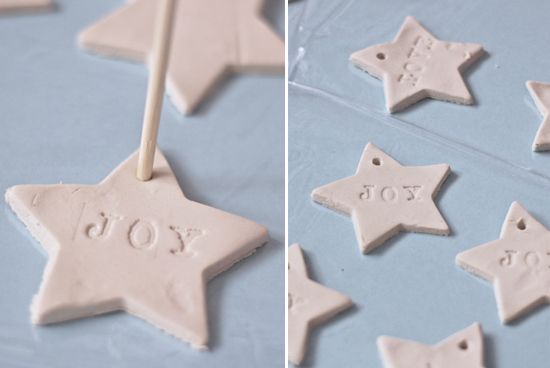 Using a wooden skewar or pencil etc, make a hole for the ribbon in the top of each star making sure you've gone right though to the back.
Let them dry. Ours took overnight to dry completely and I had to turn them a couple of times to make sure they dried flat and not curl up at the edges.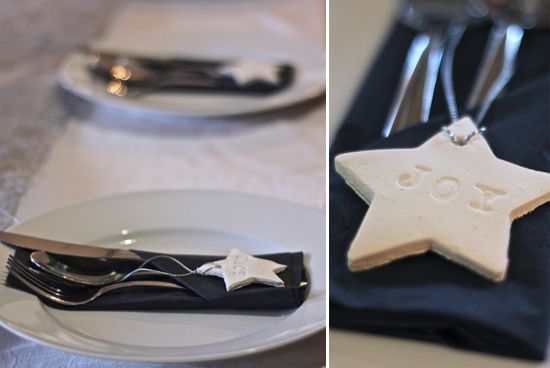 If I'd thought about it earlier, I think these would make a great Christmas gift idea. Packaged up in a cute box. Or even an everyday set with words like 'Eat', 'Drink', 'Party', etc could be great for your hostess friends! Hmmm....guess what people are getting next year?! :)